OPERATIONS MANAGEMENT SOFTWARE
Reveal your park's potential
Just because your park is full of rollercoasters, doesn't mean that running it has to feel like one. Plan, predict and perfect your park operations with CmdCentr's intuitive theme park operations management software.



Meet the CmdCentr team at IAAPA Expo!
We're showcasing CmdCentr at IAAPA Expo in Orlando at The Orange County Convention Center on 14th – 17th November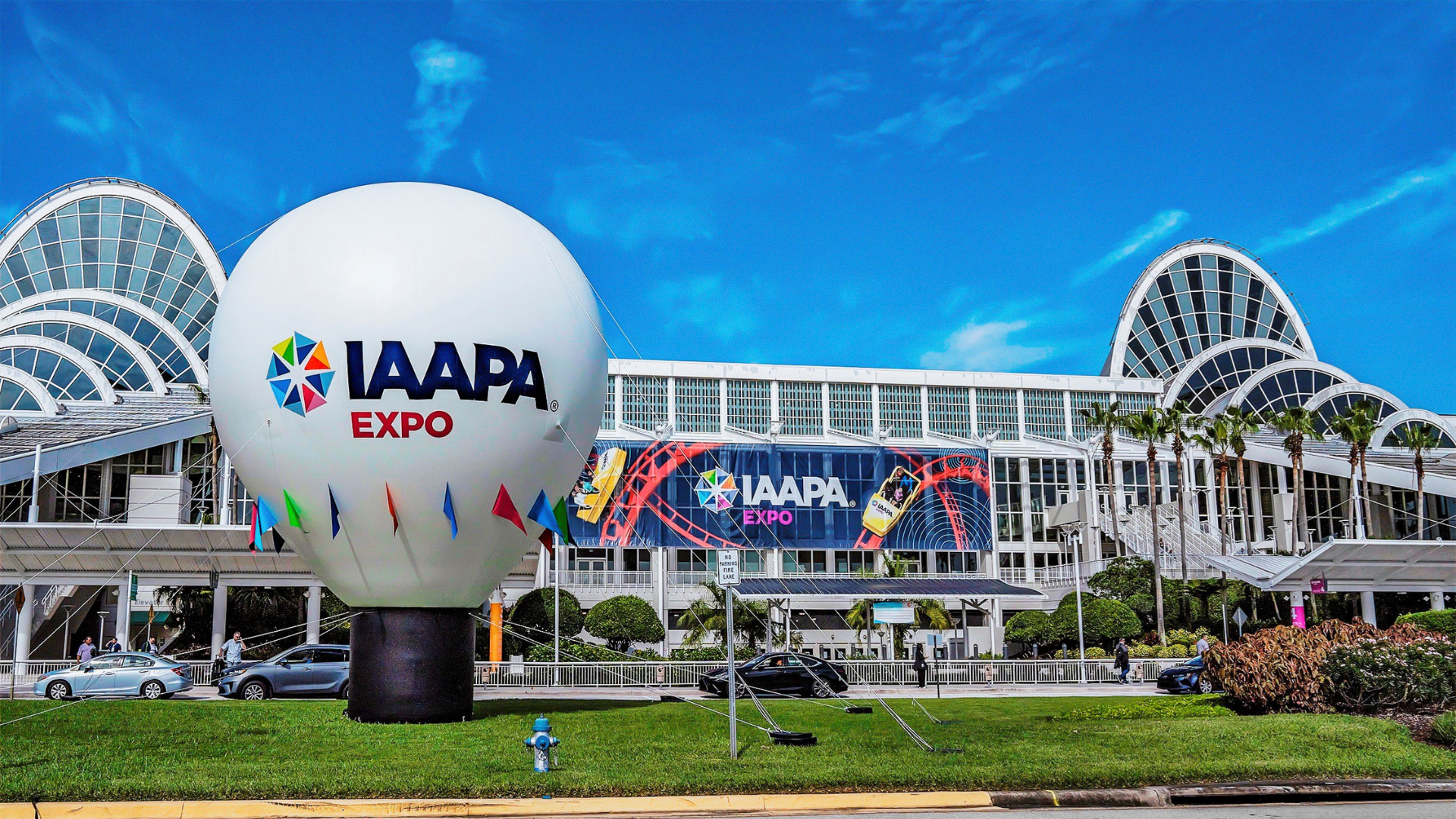 Built for theme parks,
designed for people
More powerful and less complicated than
any other software out there, CmdCentr is the
award winning trusted toolkit of theme park operators.
With CmdCentr, you can improve efficiency, safety,
and guest satisfaction all at the same time by
ensuring your team members are connected,
informed and empowered.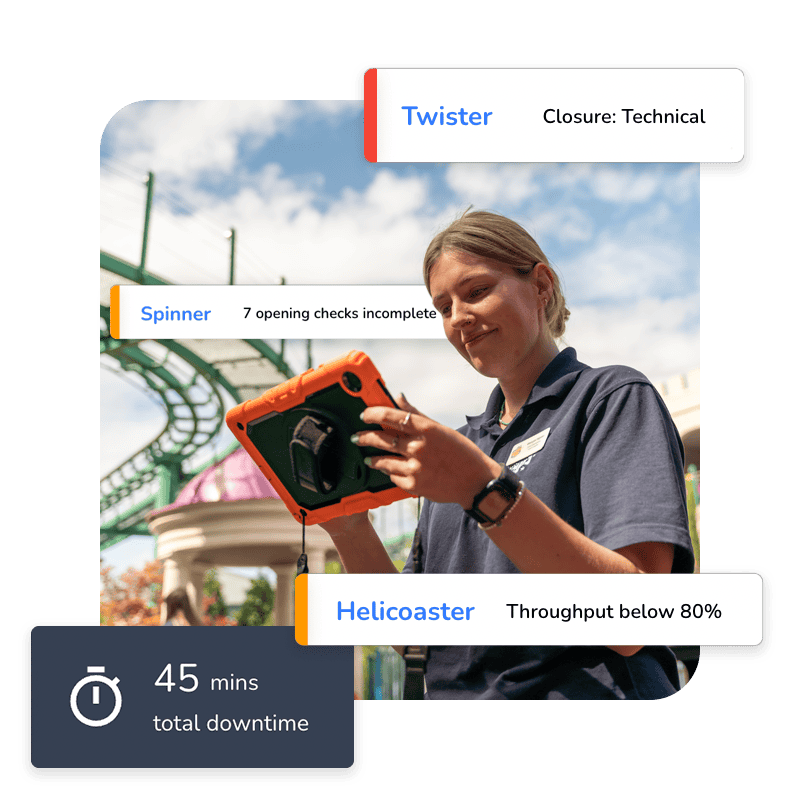 CmdCentr is loved by teams at
parks across the globe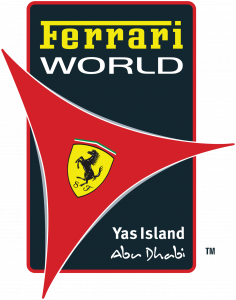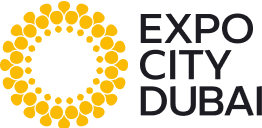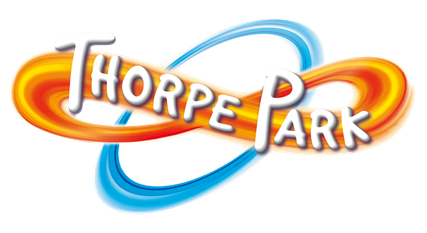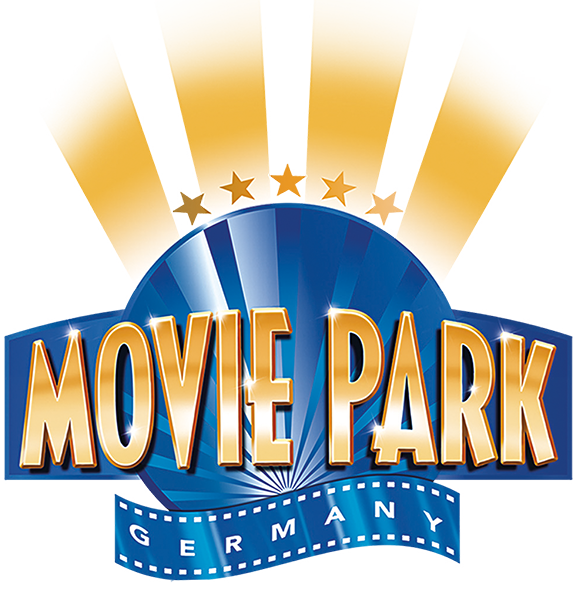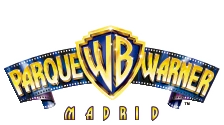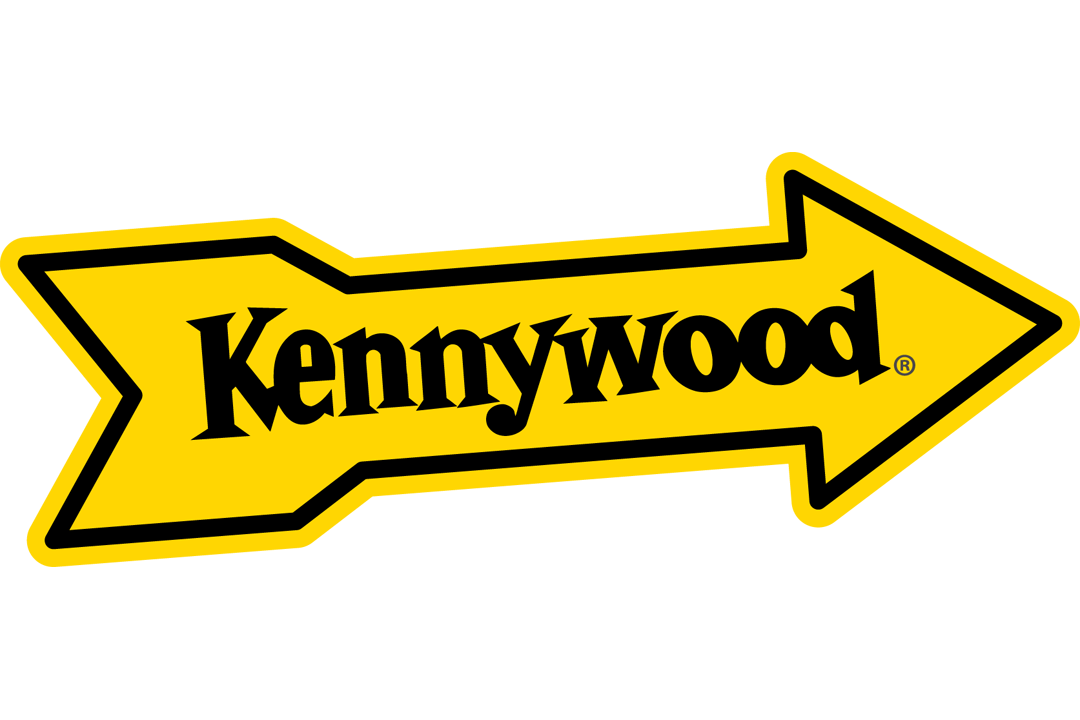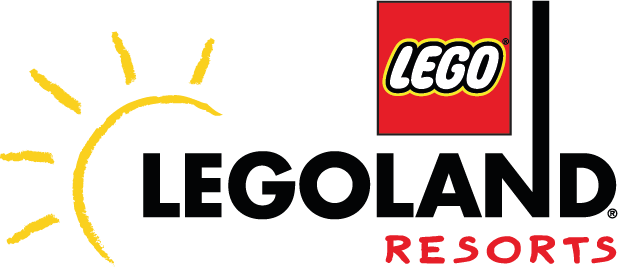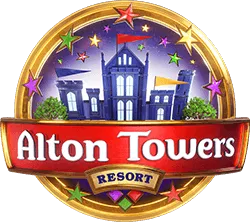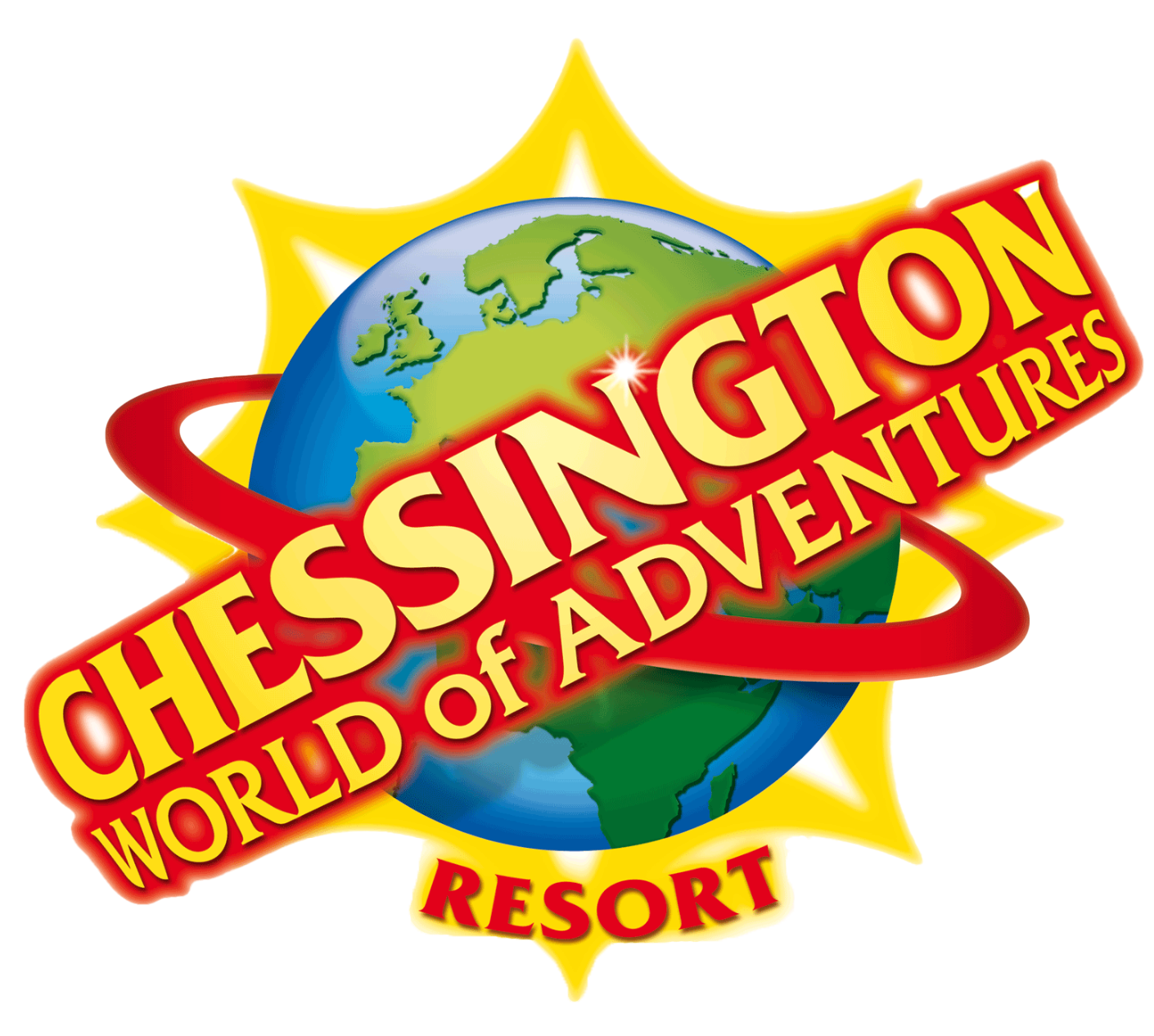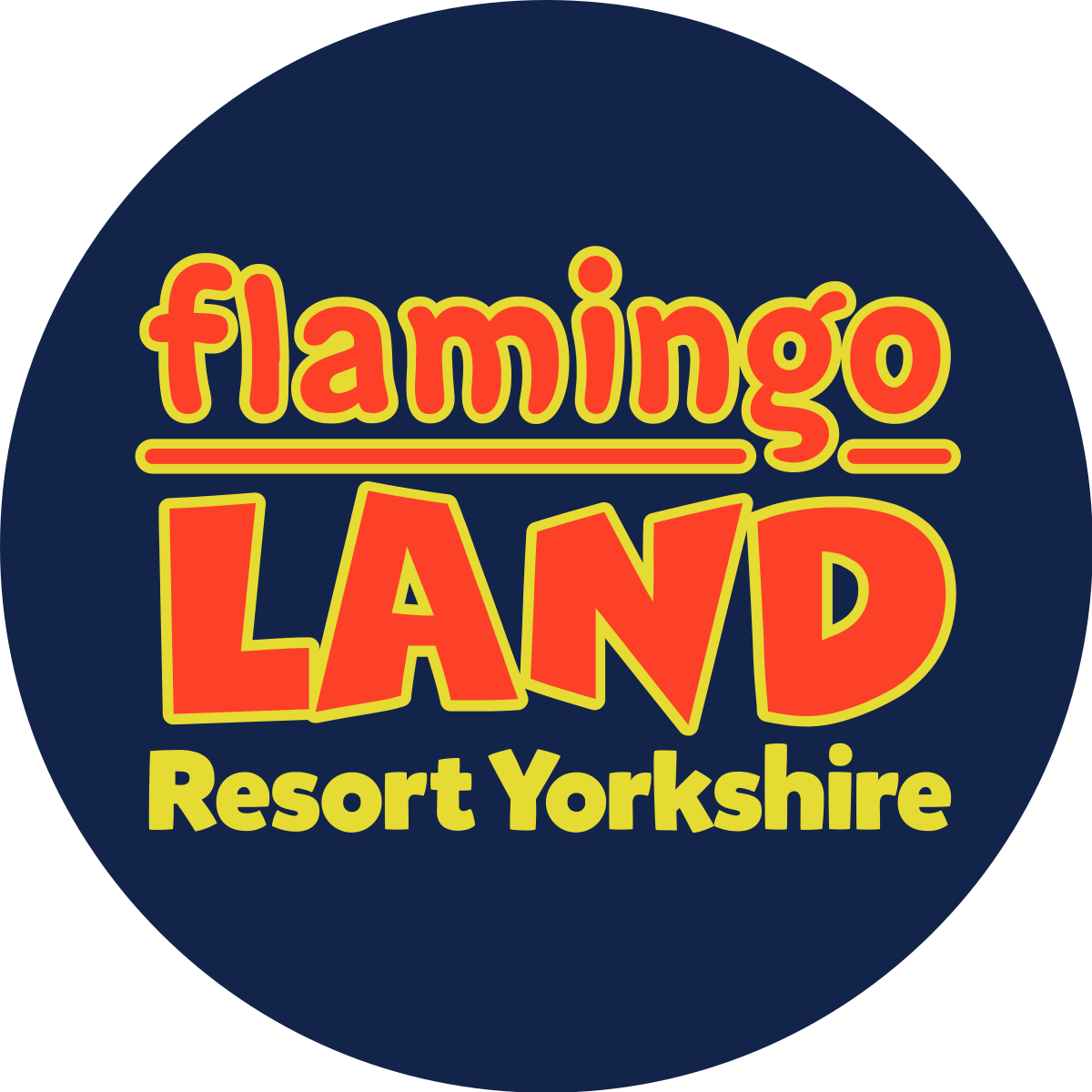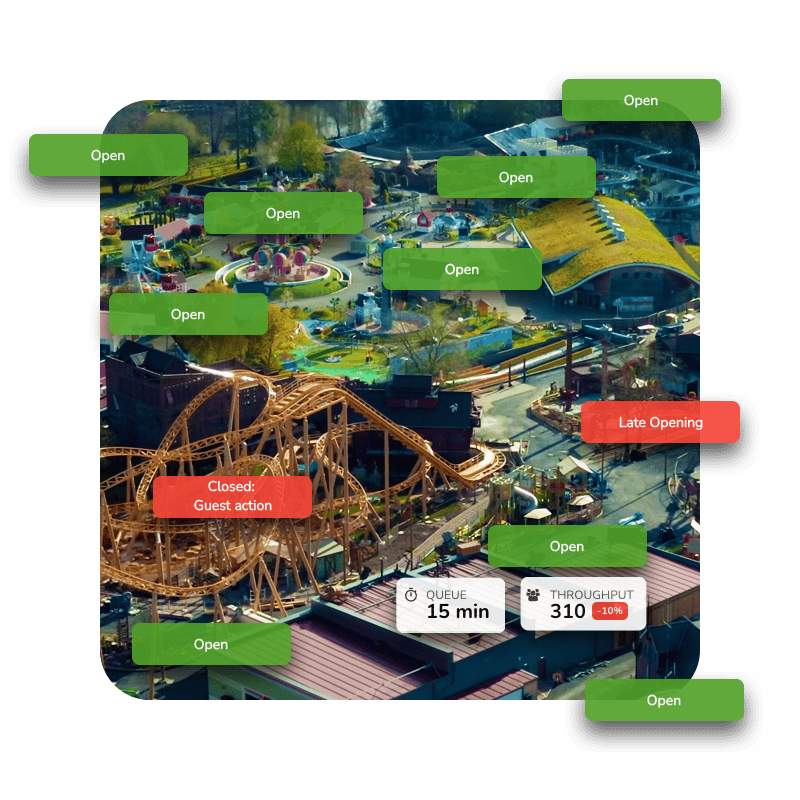 Live data oversight
Equip your managers with a birds eye view of live operational data and help them see the big picture. Dashboards, notifications and a dedicated manager app provide the entire park operations team with the information they need to manage effectively and efficiently.
Proactively review ride status & performance, ride checks progress, sign-ins and notes
Identify and respond to operational issues
Test & learn by seeing the real-time impact of scenarios on the entire park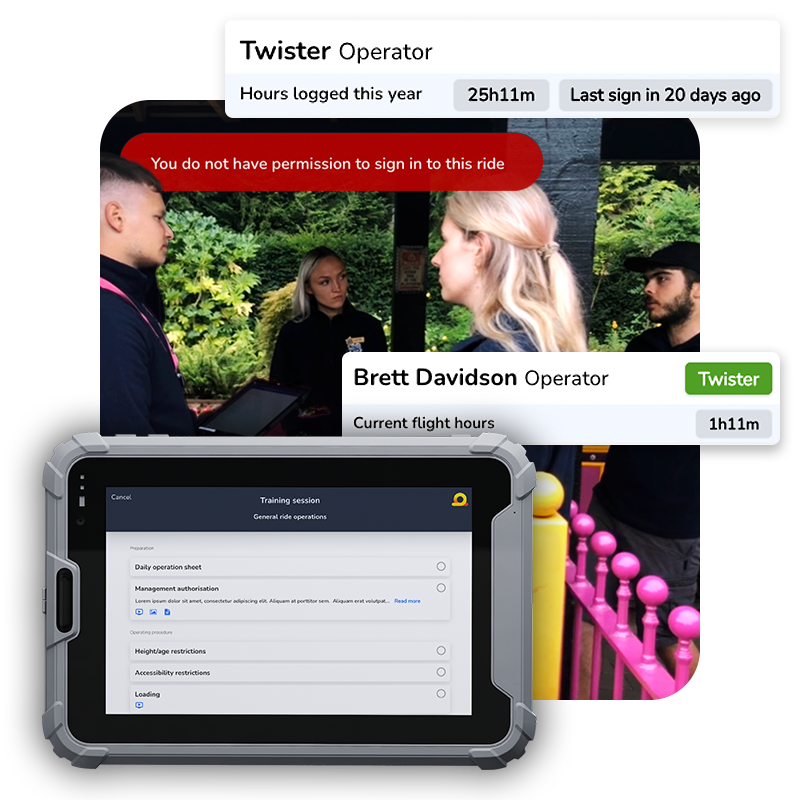 Staff Training
Recording training shouldn't mean a mountain of admin. With CmdCentr, you're recording training as you deliver it to your team, out on the park. What's more, training is tightly linked to your park operations so you know that without the relevant training, your team can't sign in at your rides.
Deliver training on park to individuals or teams with a dedicated training app
Enforce training requirements for different positions at rides and automate training expiry based on your SOPs
Quickly see who's trained on what programme and who's qualified each position at a ride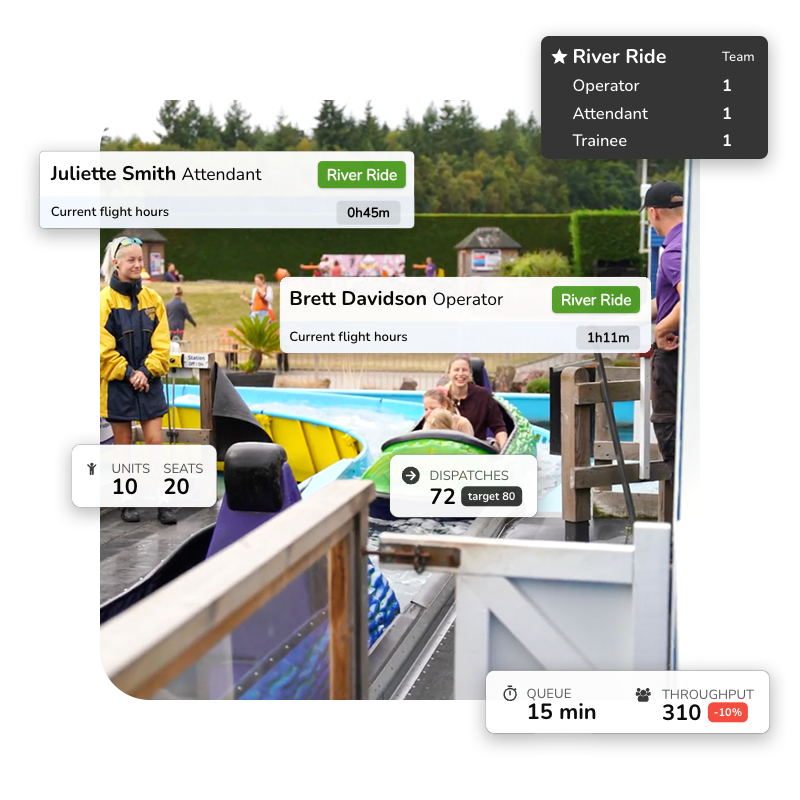 More rides per guest
Optimise your operations to make a measurable difference. With a 360˚ view, you can identify and make data-driven decisions for process improvements which will improve your KPI metrics.
Real-time oversight enables you to identify emerging issues and resolve them before they become a bigger problem
The CmdCentr Ride App ensures operators get it right the first time round by enforcing procedures in an easy to follow manner
Analyse throughput and downtime data in context to identify opportunities for process improvement. Does an extra team member really increase throughput? Does an additional vehicle reduce wait times?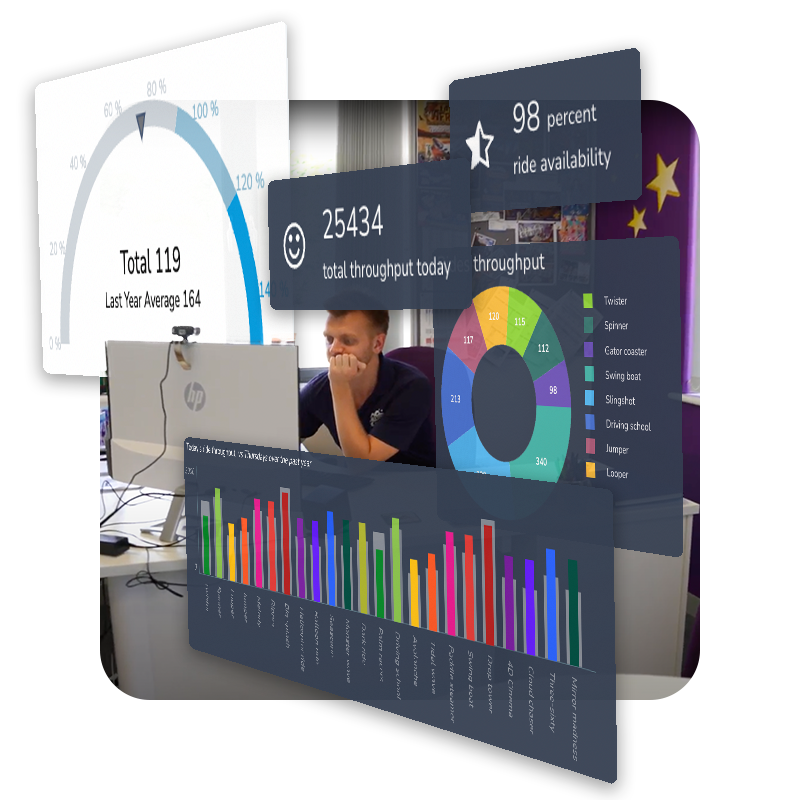 Data reporting
CmdCentr captures meaningful data in every moment. Joyous ease of use and meaningful display of information ensures that every team member sees the benefit of CmdCentr's powerful data reporting.
Live resort overview provides management with the bigger picture they need for effective decision making
Historical reporting allows detailed analysis of key performance indicators, such as throughput, wait times and downtime
The API add-on enables live retrieval of operational data from CmdCentr into BI platforms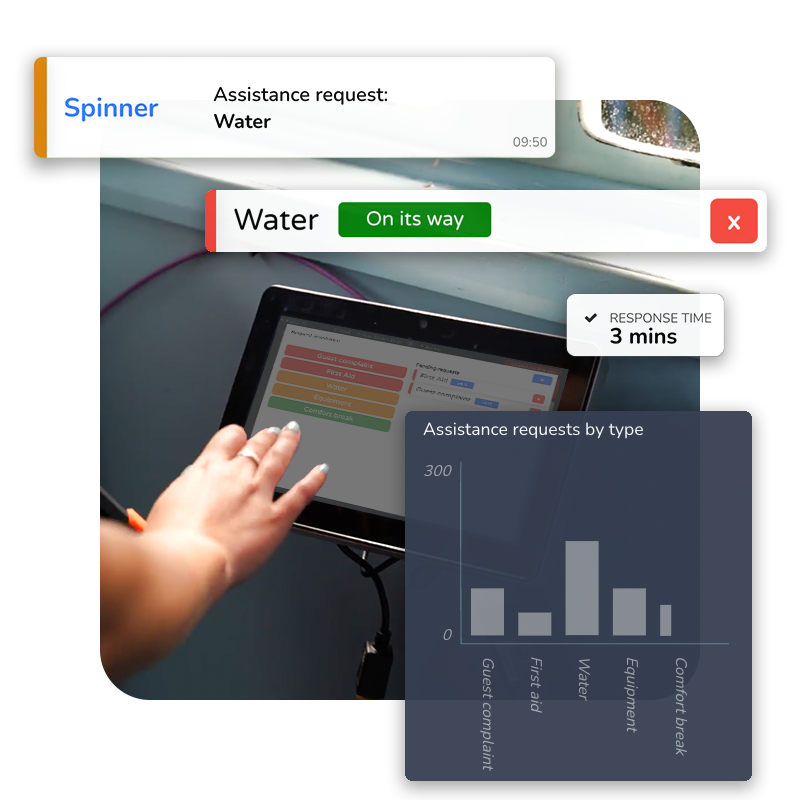 Communication
CmdCentr structures requests, responses and broadcasts to ensure they are delivered, seen and actioned. What's more, historical records of daily communications provide valuable insights and crucial evidence of what's happening in the park at any point in time.
Predefine requests and their importance to structure and prioritise your managers' response.
Analyse and report to identify common requests and time to resolution
Add context to your data with every interaction recorded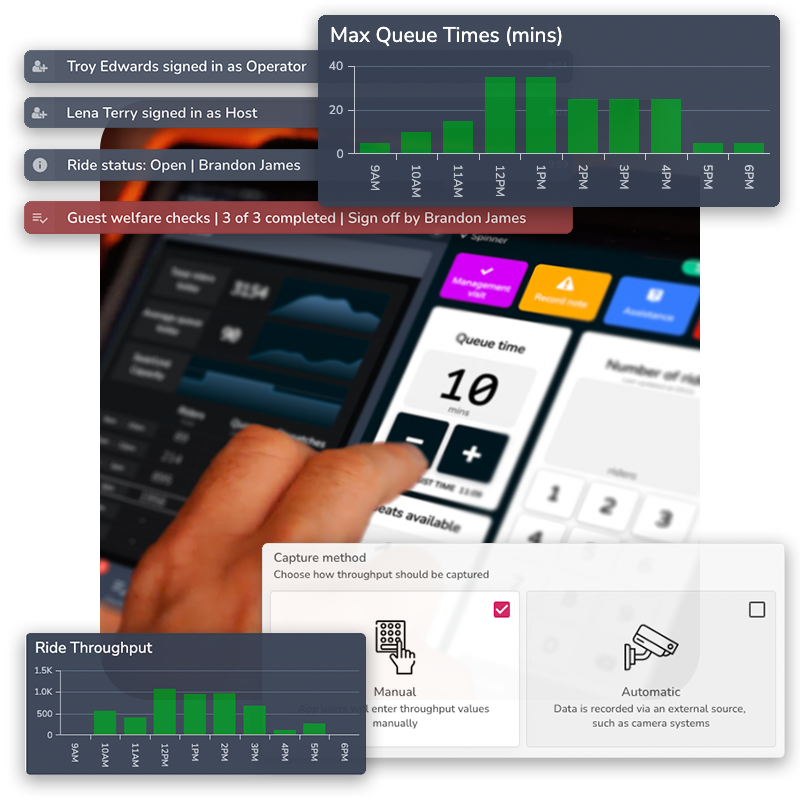 Efficient data recording
Records and evidence are essential but they don't need to be a nightmare of additional admin. CmdCentr is built upon the concept of recording every interaction, while at the same time making your team members' lives a doddle with a suite of software that is designed and built specifically for the task at hand.
Every action recorded, timestamped and attributed to a team member
Information is stored and synchronised continuously for real-time review
All information is stored securely and organised for reporting or review by ride, by date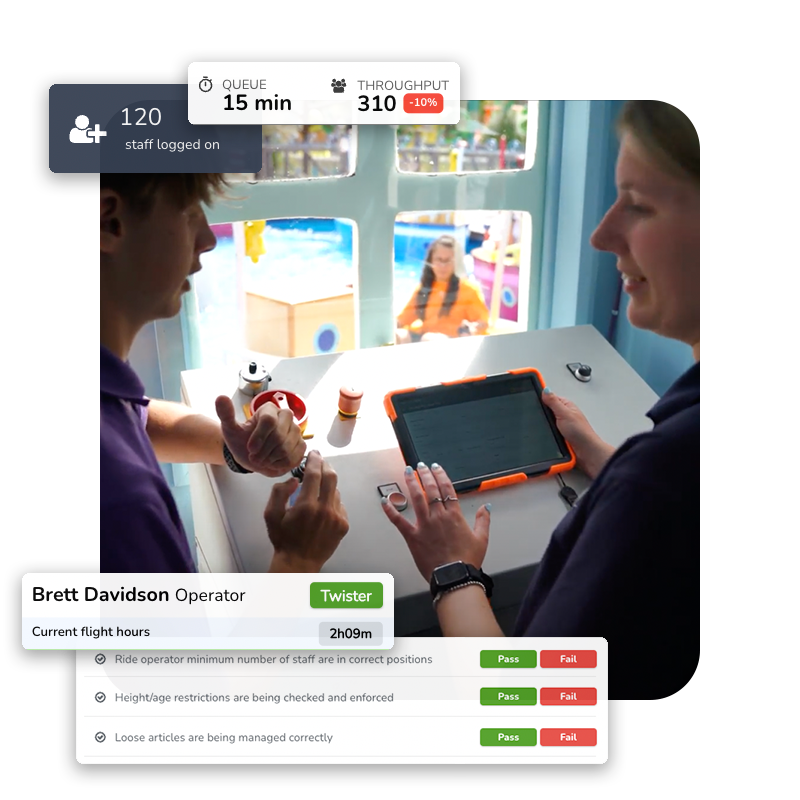 Performance management
Don't wait to be asked for help. Proactively manage team performance on the day with a 360º view of the team you're responsible for. When the day is out, you've got everything recorded for review.
Perform spot check pass and fail during management visits
See who's at the ride in each position when a ride is performing well or badly
Reallocate team leader admin time to provide coaching to team members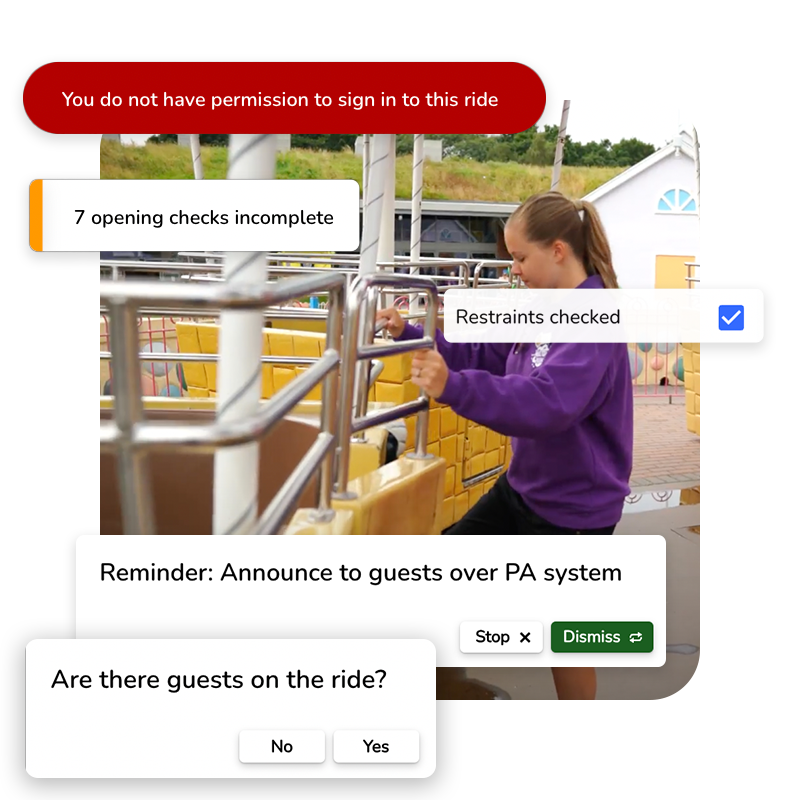 Workflow, process and checks
We believe in making the right thing to do, the easiest thing to do. CmdCentr ensures that processes are followed but not by adding unnecessary barriers. You're in control of the checks and process flows that your team need to follow.
Define pre-opening, closing and temporary downtime checks
Granular control for each ride or location
Control permissions and access to ride features by training and role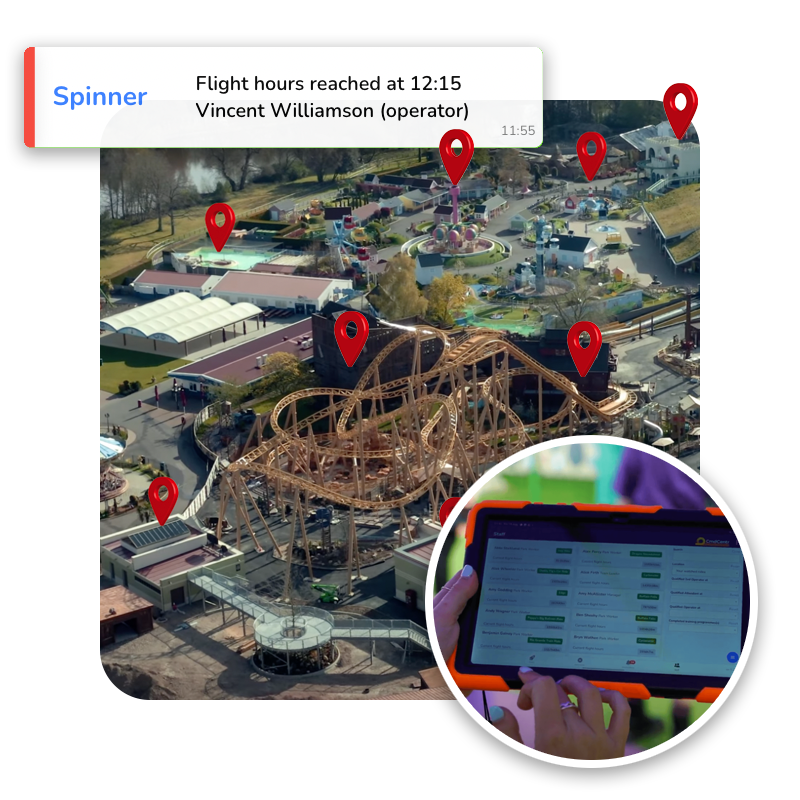 Staff Management
With CmdCentr, it's a breeze to see where your team members are in real time. You've got all of the tools you need to make decisions based on location and training, no matter where you are in the park
See the location of all your team members with a single press with sign in and position records at rides and other locations
Track how long operators are signed in at a ride and define limits
Quickly find suitably trained staff to work at a ride
I'm so pleased with how CmdCentr has had an immediate beneficial impact. Access to live data, better communication and new insights is benefitting the team as a whole – from ride hosts and team leaders to managers and beyond. The wider Legoland Windsor Resort team are noticing the positive impacts this system is having and we have the data to prove it.
CmdCentr has given the park operations management team a lot of time back. Having data which is immediate, really made sure that for our guest experience, we could react to any problems we were seeing. Now, my team's time is spent managing the park and managing the people, instead of moving paper around the office.
CmdCentr's collection of Apps will streamline your park operations and give you back that time to focus on your guest experience.
Each app is designed specifically to cater for park operations use cases and together, combine to create a single platform that puts you at the centre and in command of your park's data and processes.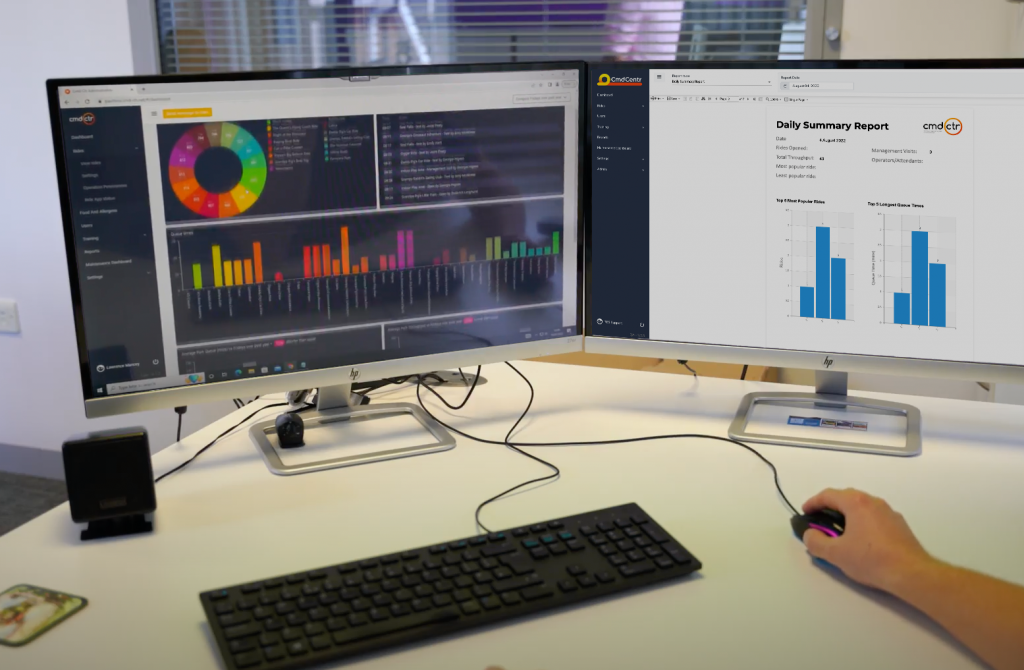 Administration portal
A central cloud-based app for management, review and audit. Manage your team, training, rides and operation rules, review live data dashboards and store it securely for reporting and quick-access audit.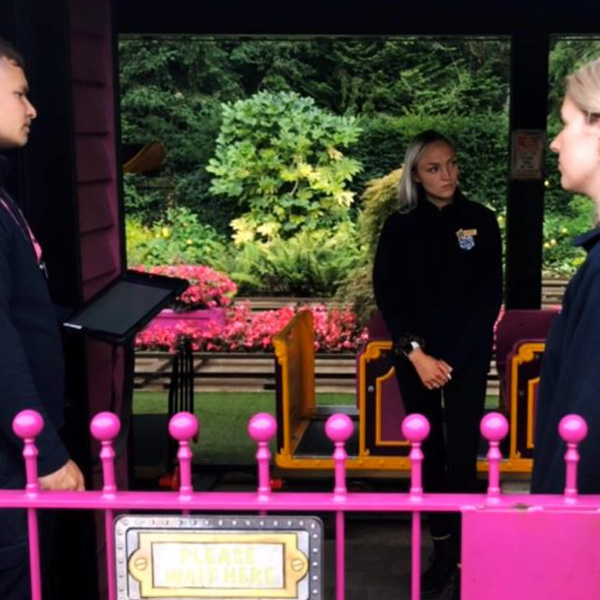 Training app
Recording group training sessions at the point of delivery, CmdCentr's Training App will save you from an agonising paper trail.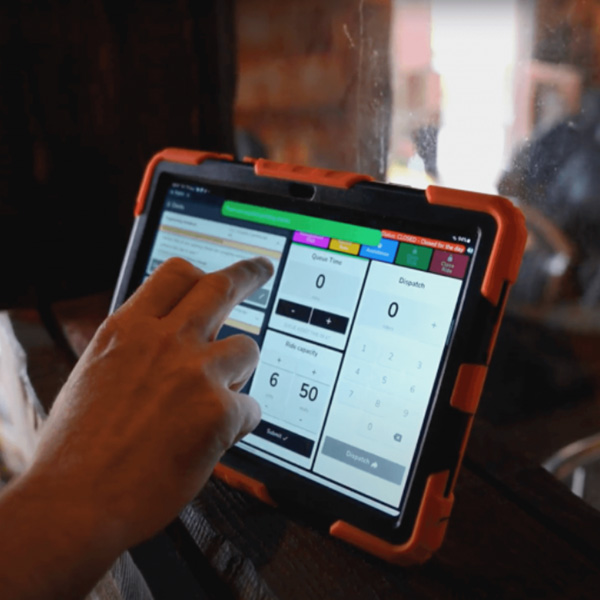 Ride app
Stationed at each ride, CmdCentr's Ride app connects your ride operators to collect data at the source, without the barriers of complex interfaces. Resilient, easy to use and loved by its users.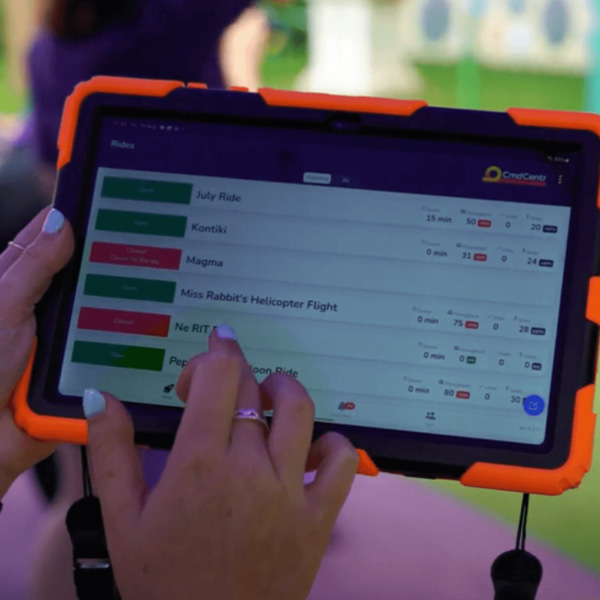 Monitoring app
A connected, portable app for managers to access live data and notifications. CmdCentr's Monitoring App helps managers better serve their team and continually identify operational efficiency opportunities.