TRAINING & COMPETENCY
Strap yourself in for tip top training
Digitise your training and take it ride-side to make the process speedier and safer than ever before, leaving your staff free to focus on turning up the fun factor.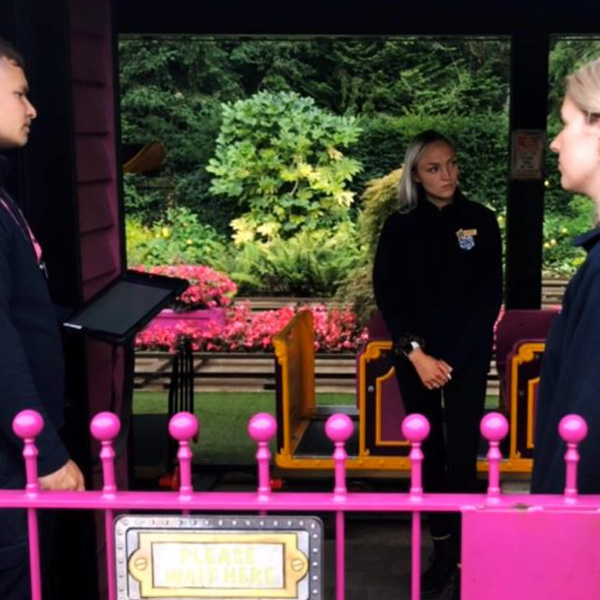 Training is delivered and recorded at the ride itself.
Gain access to a wealth of content such as photos, videos and documentation.
Digitise your training to reduce your paper trail and streamline the process.
Move staff quickly to where they're needed most with training records at a glance.
No training, no ride – operators can't log into rides they're not trained on.
Identify gaps in training provision instantly.
Training can't be completed unless it's delivered by an authorised trainer and signed by each member of staff.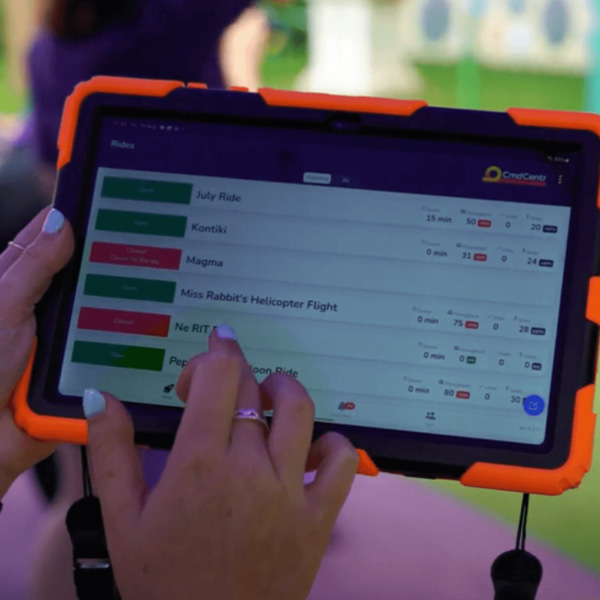 The only software designed specifically for smart park operations.
You call the shots
Managers have the power to set bespoke rules when it comes to training needed not only for each ride but for each position at each ride.
Zero stress audit trail
See exactly who has been trained in what, who trained them and when the training happened – anytime, anywhere.
Belts and braces
We're the best in the business when it comes ensuring that corners can't be cut when it comes to staff training.
"I'm so pleased with how CmdCentr has had an immediate beneficial impact. The wider LEGOLAND® Windsor Resort team is noticing the positive impacts this system is having and we have the data to prove it."
– Karen Glassey, Operations Director at LEGOLAND® Windsor Resort