MORNING CHECKS & OPENING
Rise and shine
Fuss free checks help make mornings run smoothly. Let our ride operations app do the legwork and free up staff to make mornings more magical for your guests – no extra caffeine required.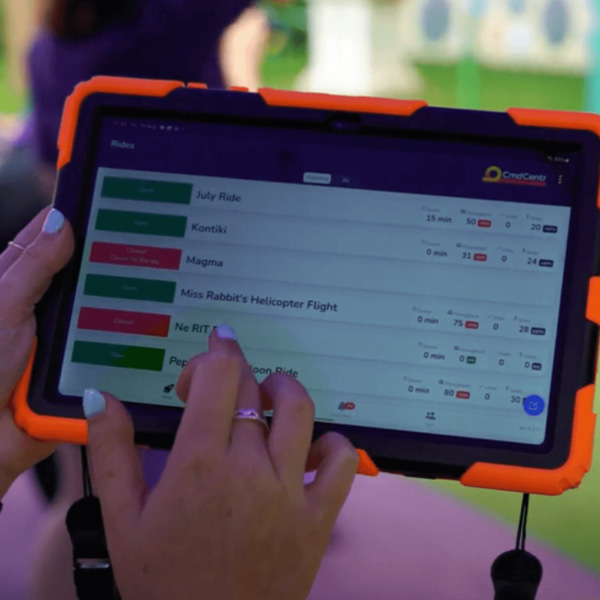 Get off to a flying start…
See which rides have completed morning checks and are good to go.
Know instantly which rides aren't open and head straight there.
Set up digital calendars to ensure prompt opening every day.
Get all your opening checks signed off digitally.
Complete ride operations checks efficiently and transparently.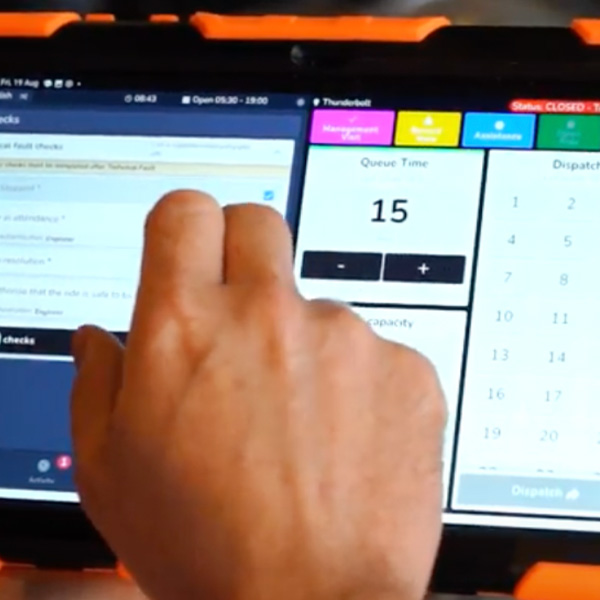 …knowing we've got you covered
Specific safety checks can be immediately signed off by senior staff or engineers.
Daily ride operator checklists sent immediately to supervisors.
Rest easy knowing that if staff aren't trained on a ride, they can't log on.
Establish number-based morning checks to see how many vehicles are operational.
Use text-based checks to record granular data about your rides.
Legoland® Windsor Resort achieved a 95% reduction in ride downtime thanks to their lightning-fast morning checks.
So, what could it do for
you?
Have a great day with our ride operations software.
Wake up sleepy head
Don't let slow manual checks drag your park down in the morning. Automation and instant input means your staff, and your guests, will be raring to go.
Hit the ground running
Why spend time traipsing round the park? Data at your fingertips tells you exactly which rides aren't open yet. Head there in a flash and get them going.
Crunch those numbers
Collect more than just morning tick lists. Capture carriage data, text-based input from ride operators and specific safety checks to start drilling down on the detail.