INTEGRATIONS & CUSTOMISATIONS
Get your software together
CmdCentr plays nicely with your existing systems. Check out our integration & customisation options.

Any modern theme park features a number of systems and processes, which all too often don't talk with each other. CmdCentr is different. We built CmdCentr to be able to connect to the tools you already love.
Why can't I do everything in CmdCentr?
We get it. It's perfectly reasonable to want a system that does everything but you'll often find that you end up having to compromise in various places to make it work.
We don't want you to have to compromise.
We've built a dedicated system for park operations that will deliver and perform as you need it to. We'll then integrate with other brilliant systems to deliver a fully connected application landscape.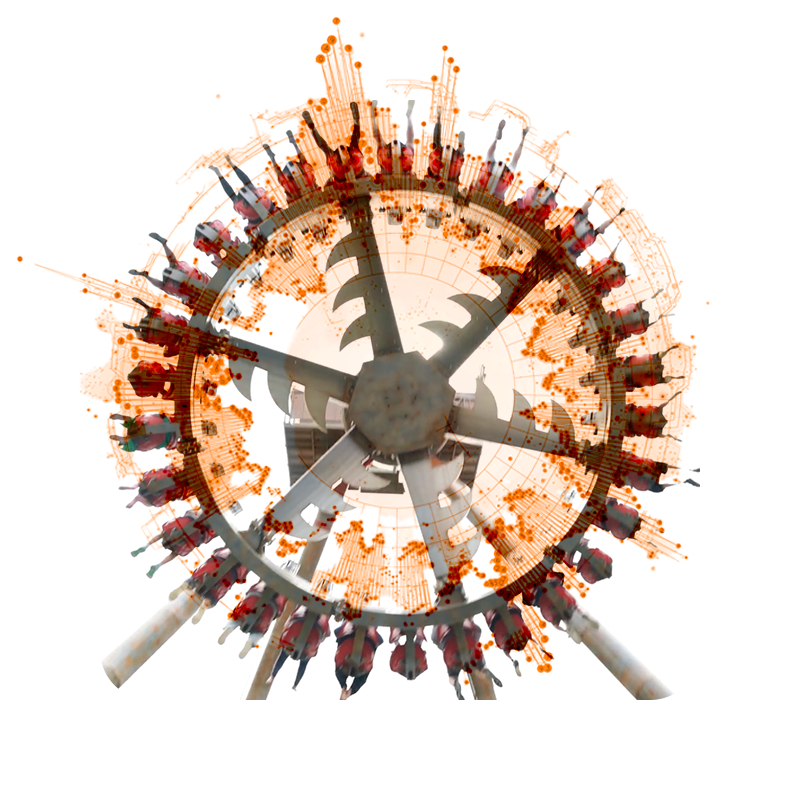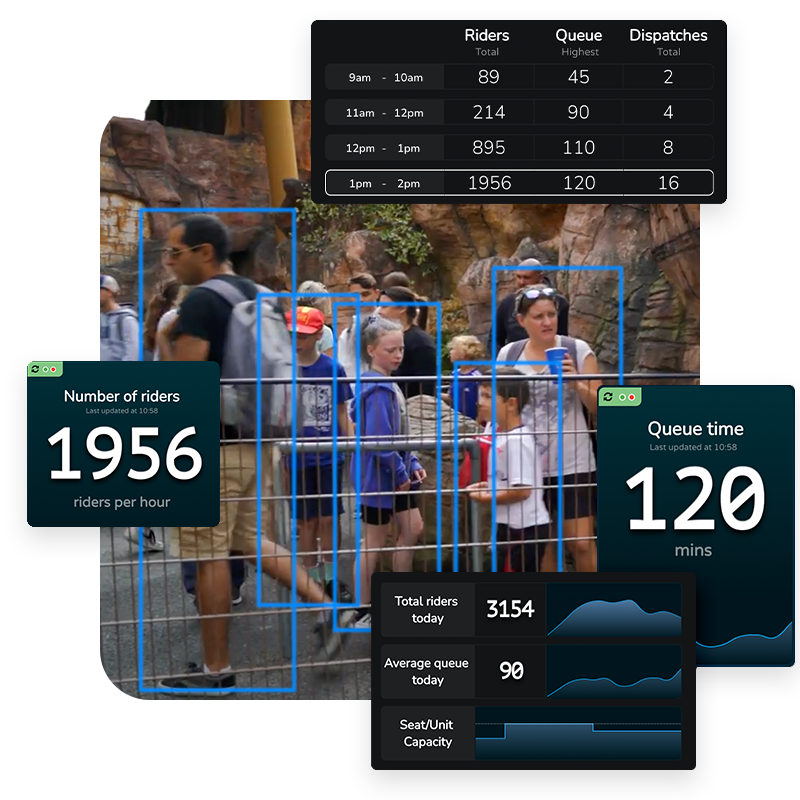 Automated throughput, dispatch and people counting
CmdCentr supports the consumption of ride data from external sources, such as camera-driven or sensor measurement systems.
For rides with automatic data capture enabled, we'll store and present the captured data to the entire team, so you're in the know, regardless of where the data came from.
SYSTEMS WE CAN INTEGRATE WITH:

Your system not on the list?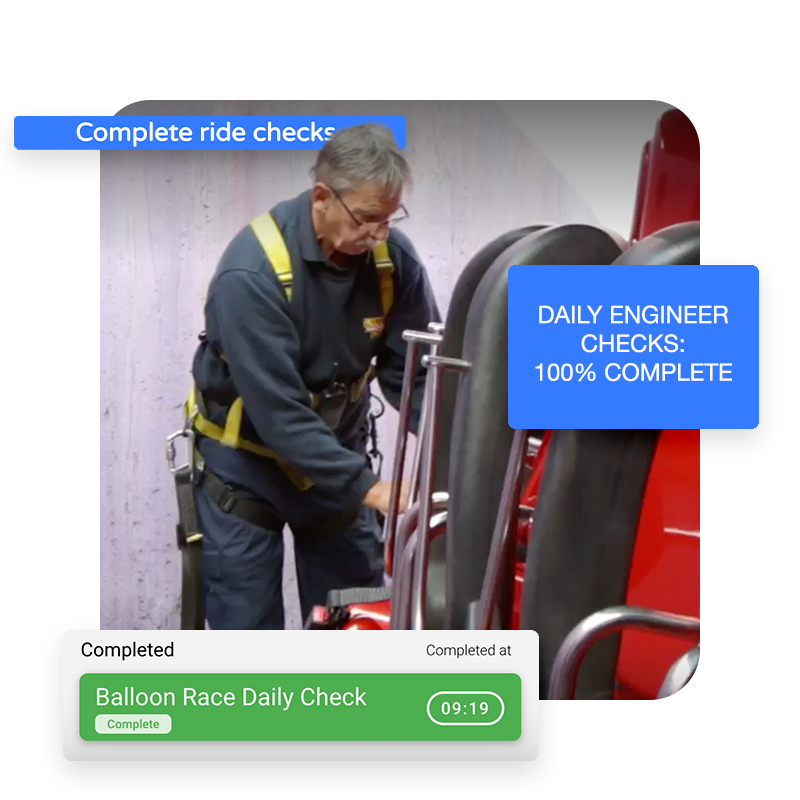 CMMS / EAM / Maintenance systems
CmdCentr is designed specifically for the fast-paced nature of park operations, including daily operations checks such as pre-opening checks, downtime checks and closure checks. When it comes to asset management and planned preventative maintenance, we work with existing dedicated maintenance software providers to establish a seamless link between maintenance and operations, while each team benefits from a system that truly meets their needs.
Automated ride handover
Automatic work-order creation
Work request creation
Park/Ride opening time sync
Downtime sync
SYSTEMS WE CAN INTEGRATE WITH:



Your system not on the list?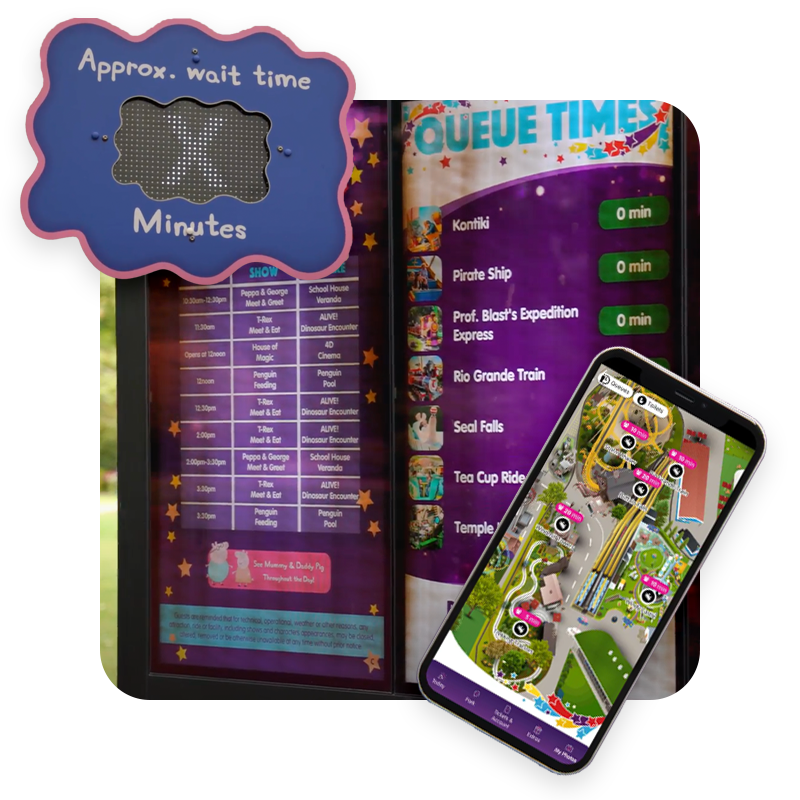 Visitor Mobile Apps and customer-facing signage
Unleash CmdCentr's real-time ride data to provide your guests with the information they need to make the most out of their day. Live wait times and ride statuses can be provided directly to your visitor apps and guest-facing signage.
SYSTEMS WE CAN INTEGRATE WITH:

Your system not on the list?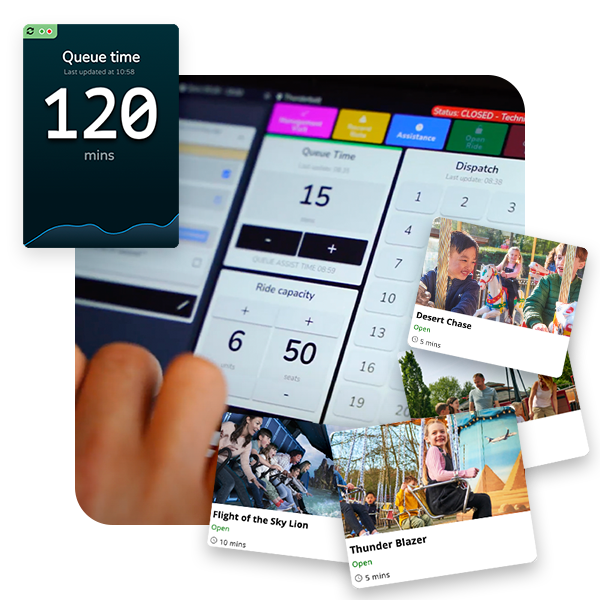 Virtual queuing, ticketing and access control
Eliminate manual data entry and communication with a 2-way integration with your ticketing and access control provider.
Virtual queuing Automatically provide your fast pass solution with a live data feed of your ride status and wait times, saving the need for it to be manually entered via an admin interface. Ensure your team leaders and managers are in the loop with up-to-date information about virtual queues.
Ticketing and access control Enrich your oversight by incorporating gate figures into CmdCentr. Provide management with live RPG (rides per guest) values and gain insights from the correlation of ticket sales to operational data.
SYSTEMS WE CAN INTEGRATE WITH:

Your system not on the list?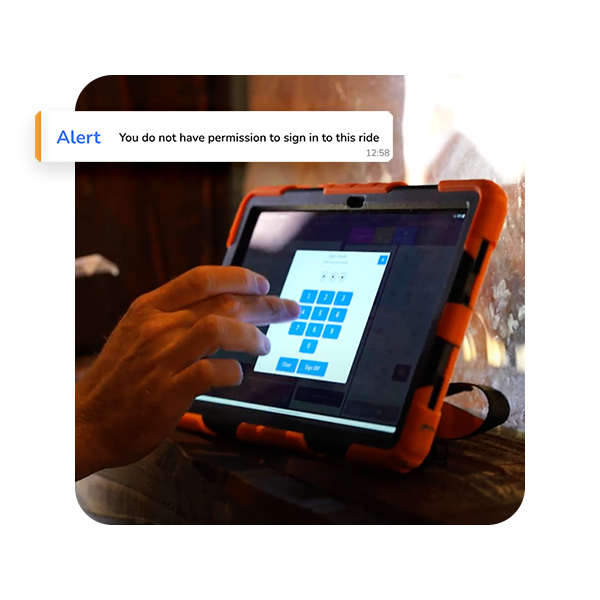 Training Systems
CmdCentr provides a training management and record solution which ensures that if your staff are not adequately trained, they can not log into and operate the Ride App. If you have an existing training solution, we can automatically retrieve training records to provide seamless access control and workflow management.
SYSTEMS WE CAN INTEGRATE WITH:

Your system not on the list?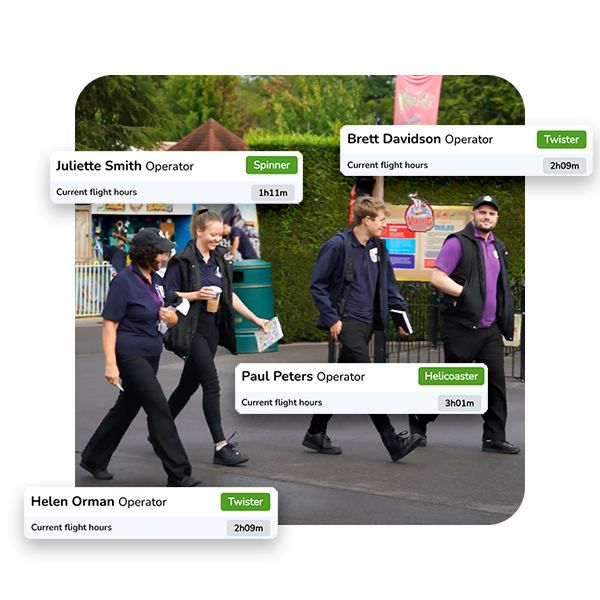 Human Resources systems
From automatic user setup to daily staffing costs, integrating with your HR system can deliver game-changing efficiencies and insights. CmdCentr can also provide essential HR information, such as the length of time a member of staff has performed specific roles at each ride.
SYSTEMS WE CAN INTEGRATE WITH: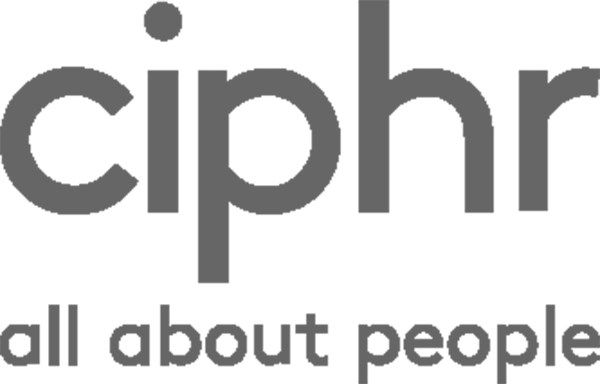 Your system not on the list?
Customisations
We're fairly confident your team will feel at-home using CmdCentr, since it's designed specifically for theme park operations. We also understand that every theme park is unique and that you may have some additional custom requirements.
CmdCentr is backed by a team of custom software developers, who specialise in designing, building and maintaining business critical software. We'd love to hear your specific requirements and will work with you to ensure that CmdCentr will meet your needs perfectly.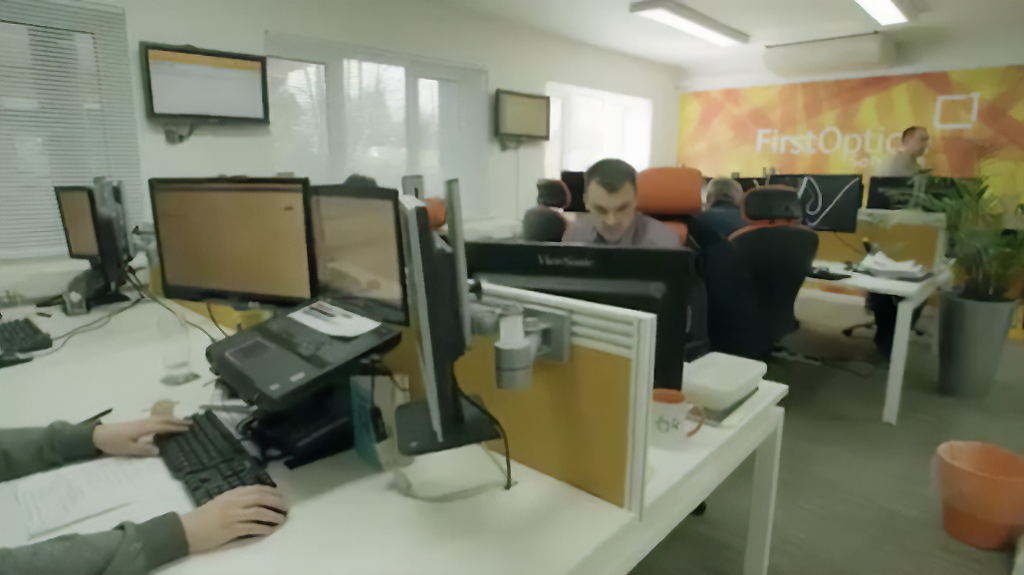 What stories could you re-write with your data?
Insights

See ride throughput, carriage occupancy and queue times instantly – and make changes on the spot.
Coaching
Use your data to coach staff every day and improve your park's performance in the here-and-now.
Planning
What if you didn't need more carriages, you just needed a better queueing system?
Efficiency
Save time with slick, digitised operations & records that could reduce ride downtime by 90%.
Safety

Your rides won't open unless a qualified person logs in. You can't re-open a ride after maintenance until a supervisor hits the button.
Instant oversight
Don't wait until the end of the day to see what's working and what's not. Manage the ups and downs of every day with ease.
Historical data & audit
Retrieve records with a couple of clicks so you can see visitor trends, operational analysis and data for auditing.
Cost Savings
Do you really need that extra staff member? Free up your existing staff members' time and see your park flourish.