Sunday (traveling) and Monday (set up day)
Coming from the UK on a 10 hour flight is a long way. We managed to bring most of what we needed in three suitcases and put the stand up by ourselves. Then a quick trip to get the chairs and table. We buy them and then donate them to a charity that raises money for Give Kids the World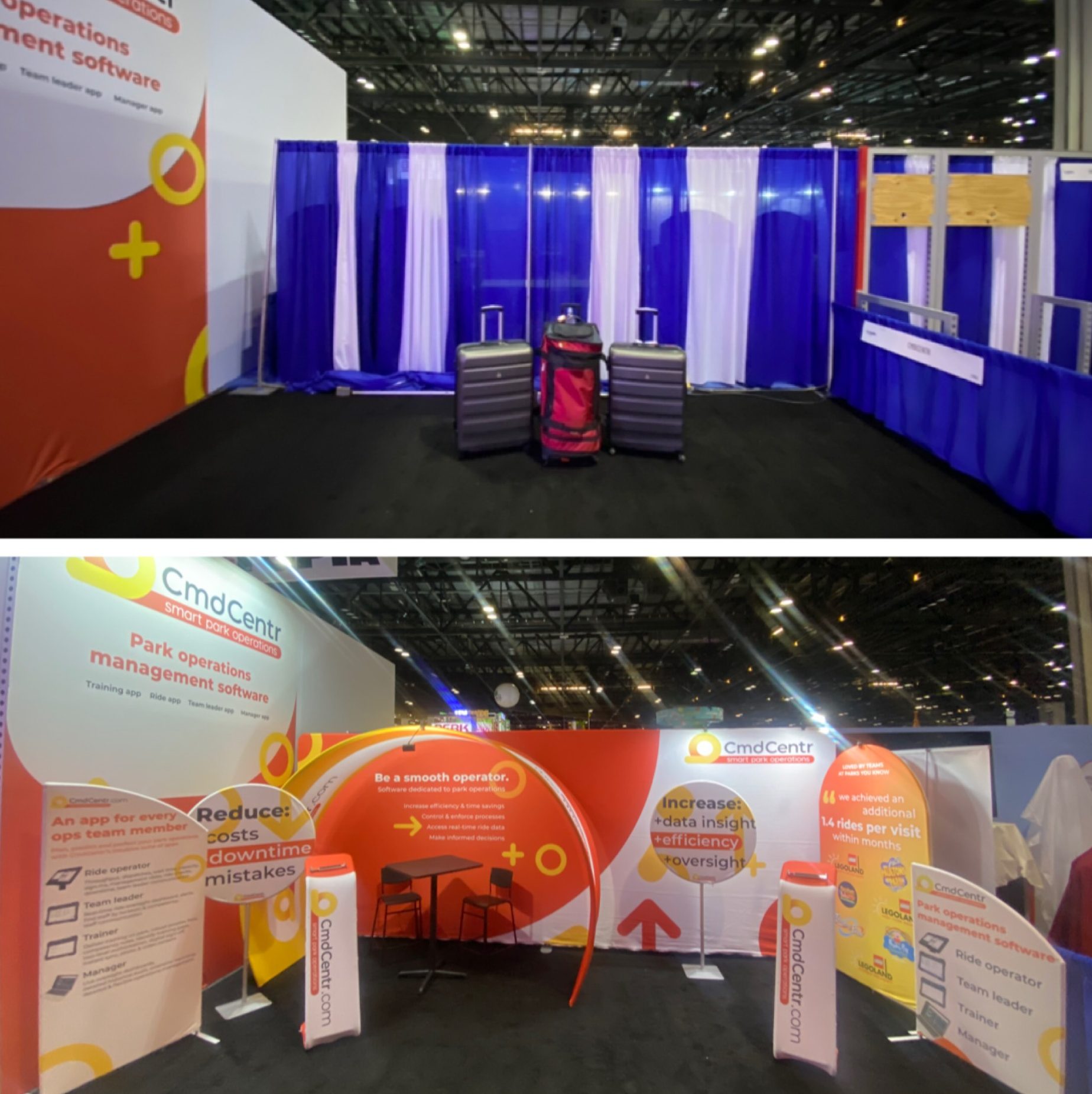 The show floor
Walking around the show you will find actual operating rides, VR themed attractions, a large inflatables outside area, food samples and beverages from Dippin' Dots and slushie machines, point of sale systems, theming and props bigger than my house, water parks and The 'American Icon' Mini, worth a cool £1 million, a mini car covered in Swarovski crystals as part of Ripleys beliveve it or not.
The scale of the event is overwhelming and takes at least a whole day to get around all of it. IAAPA reported that there were 36,882 registered attendees.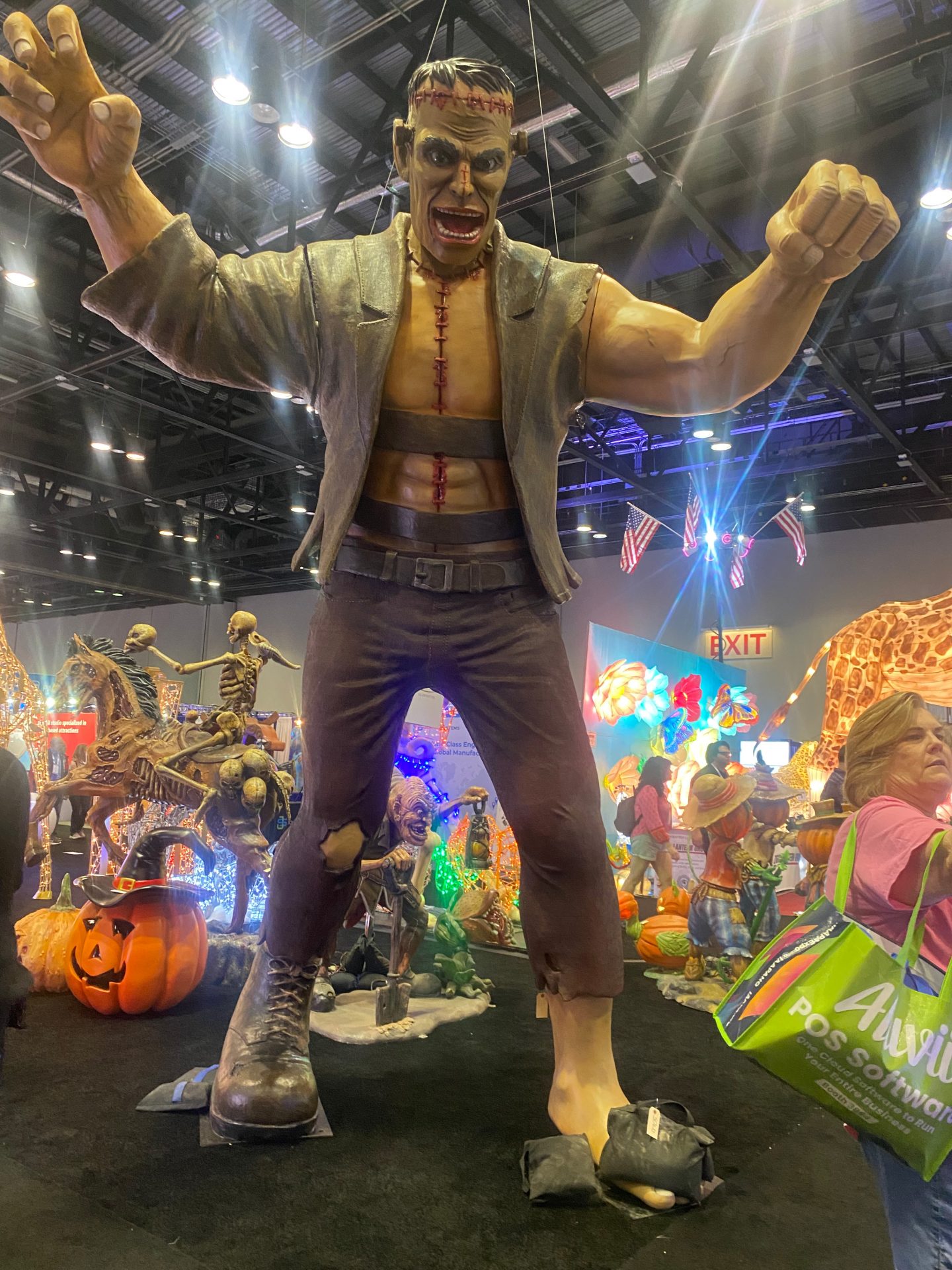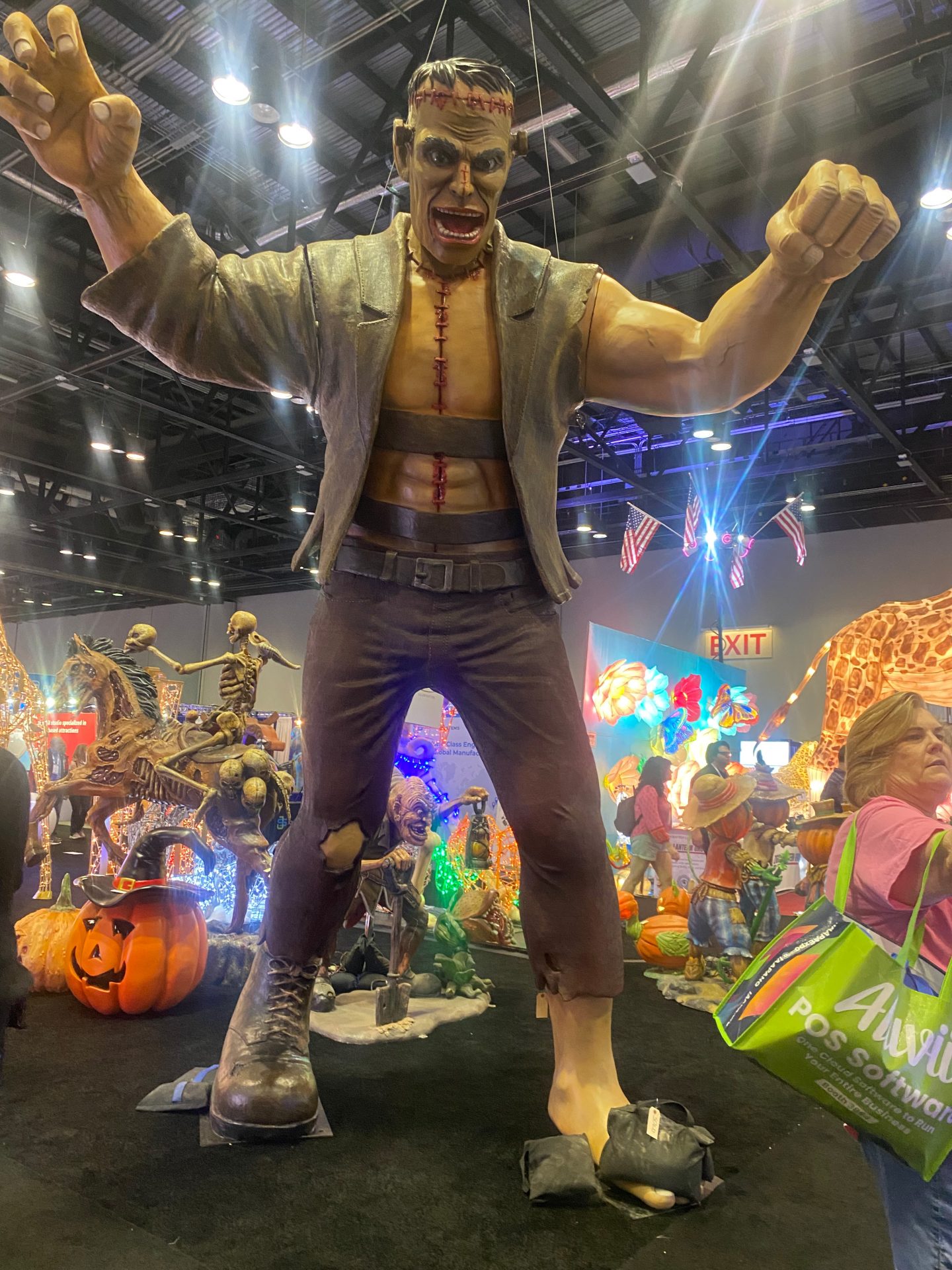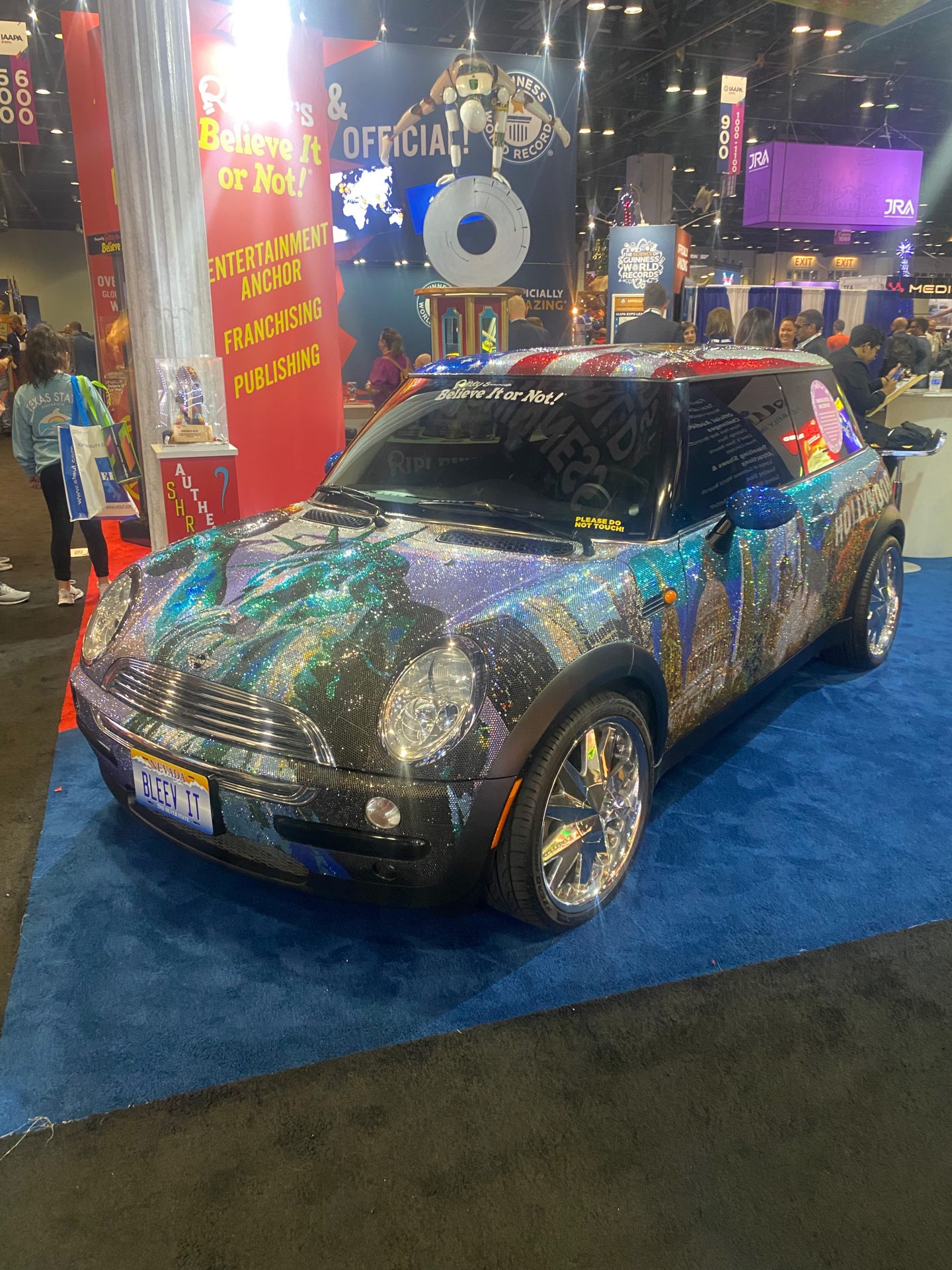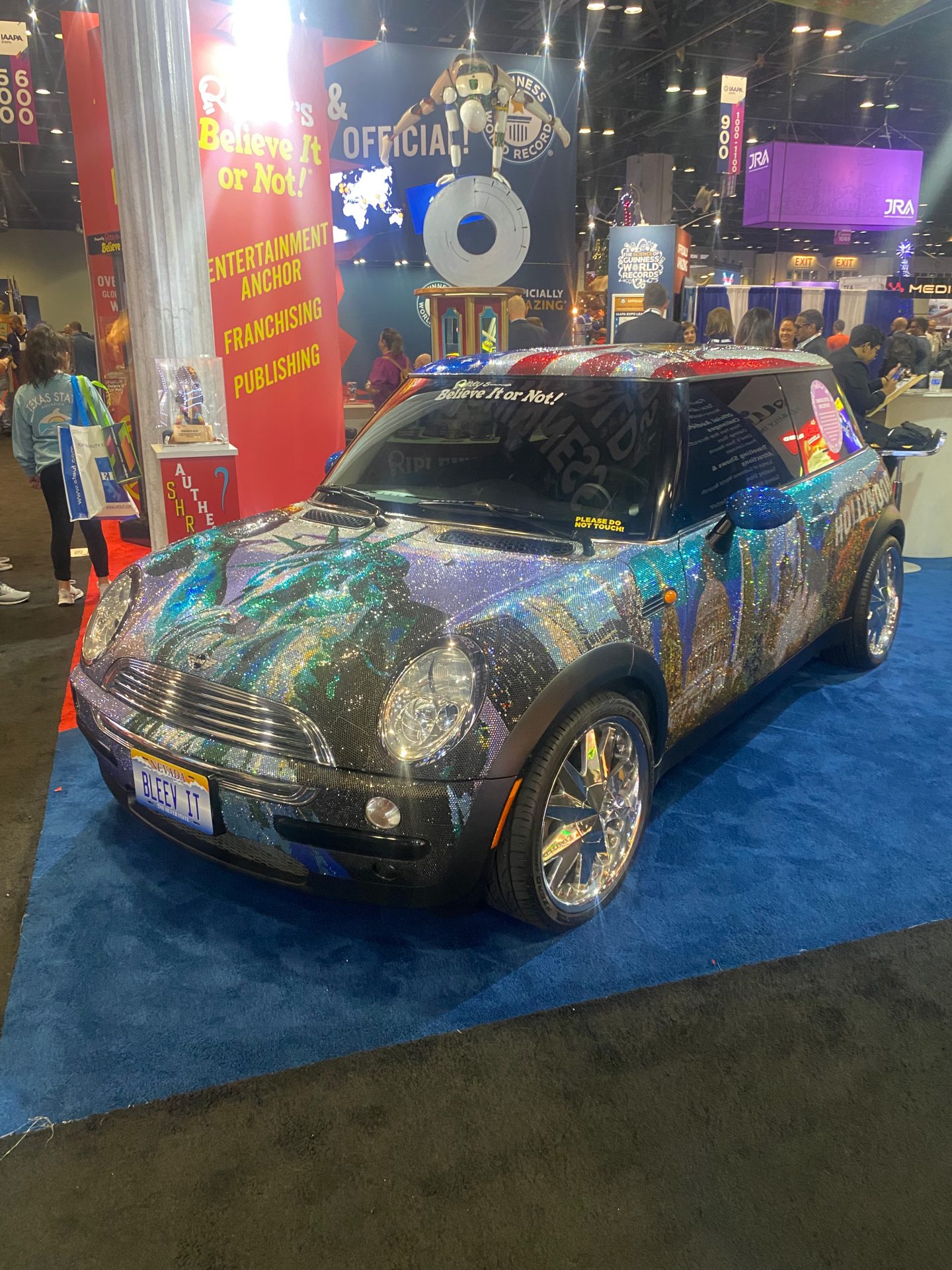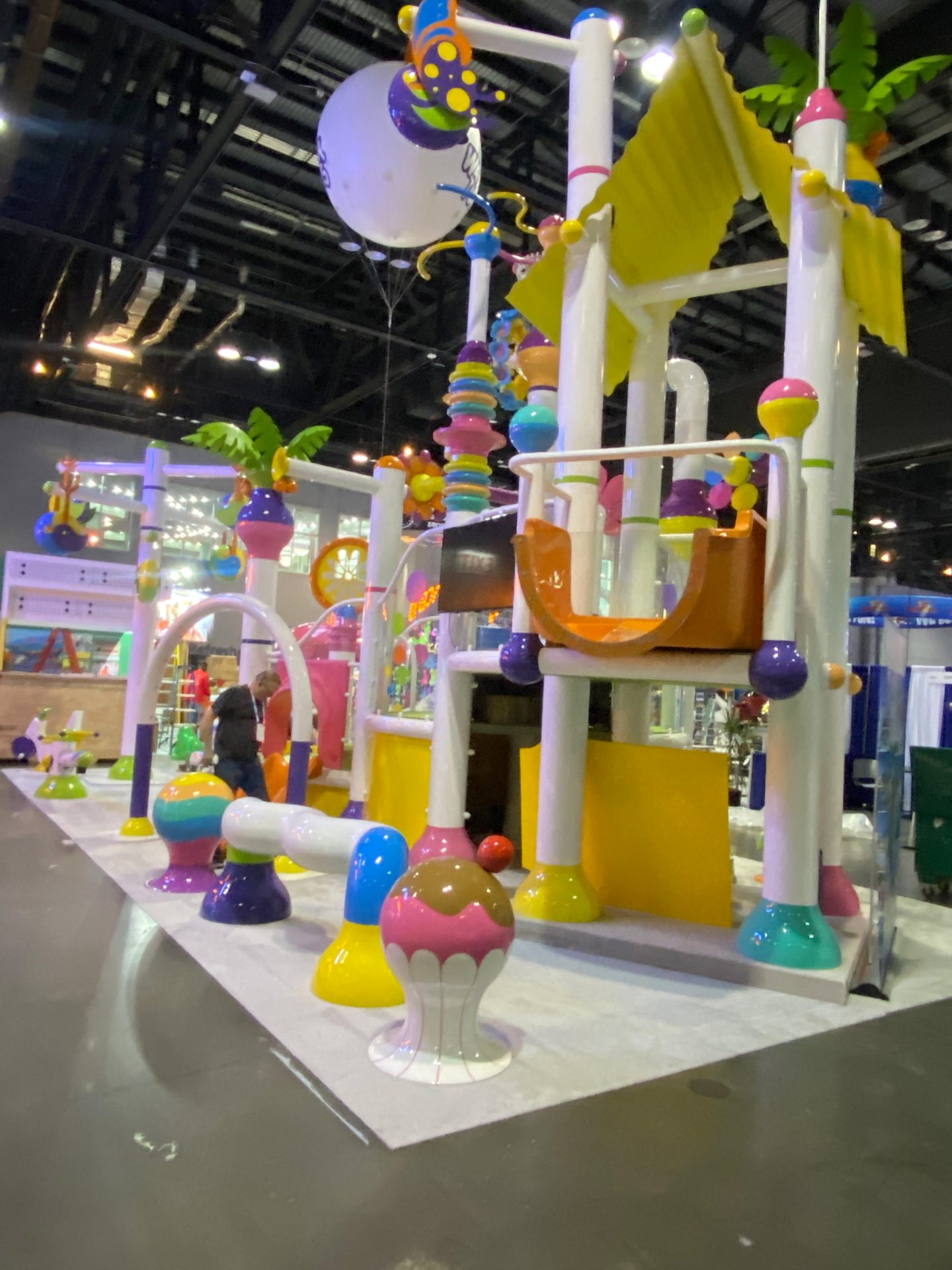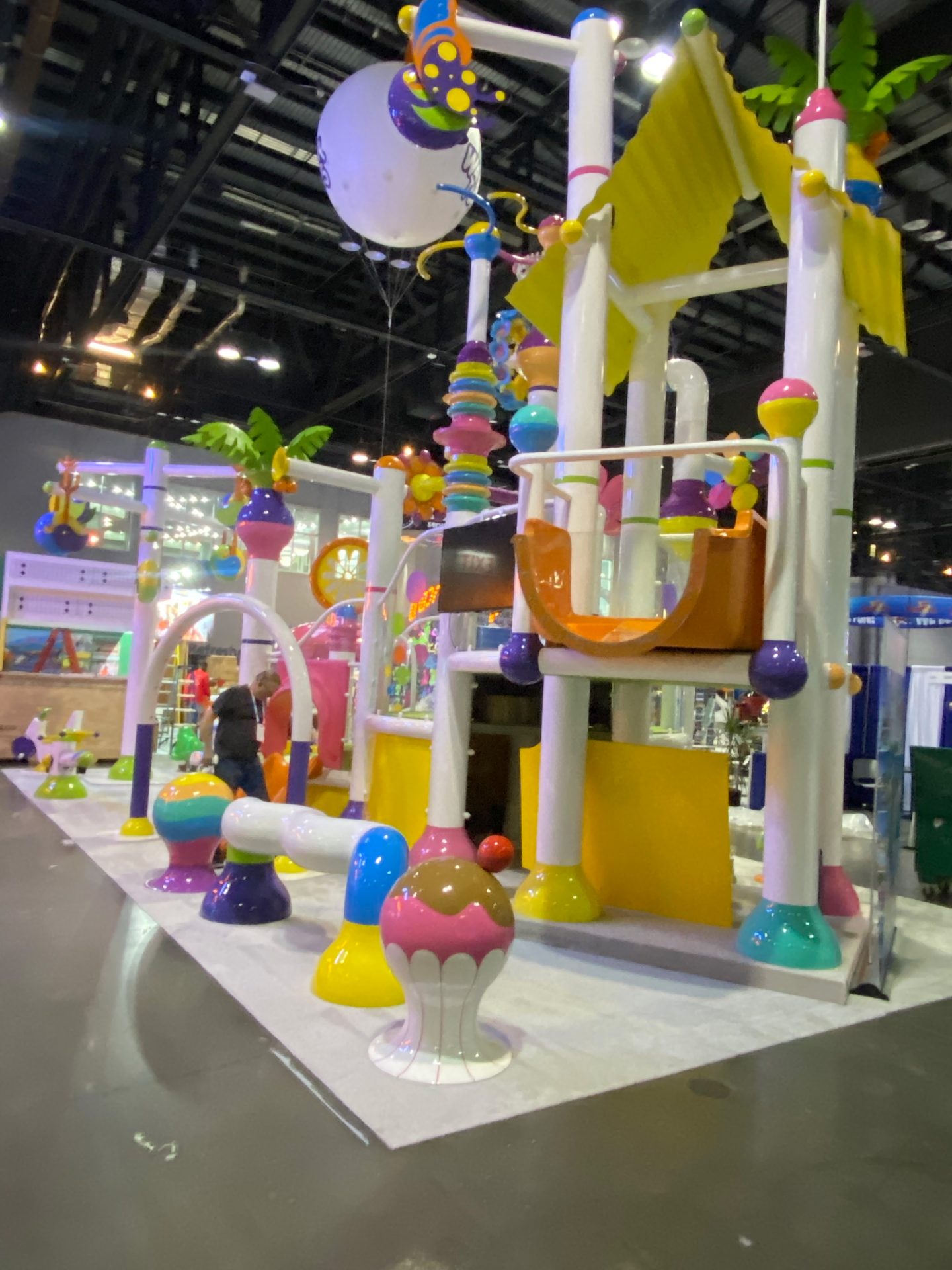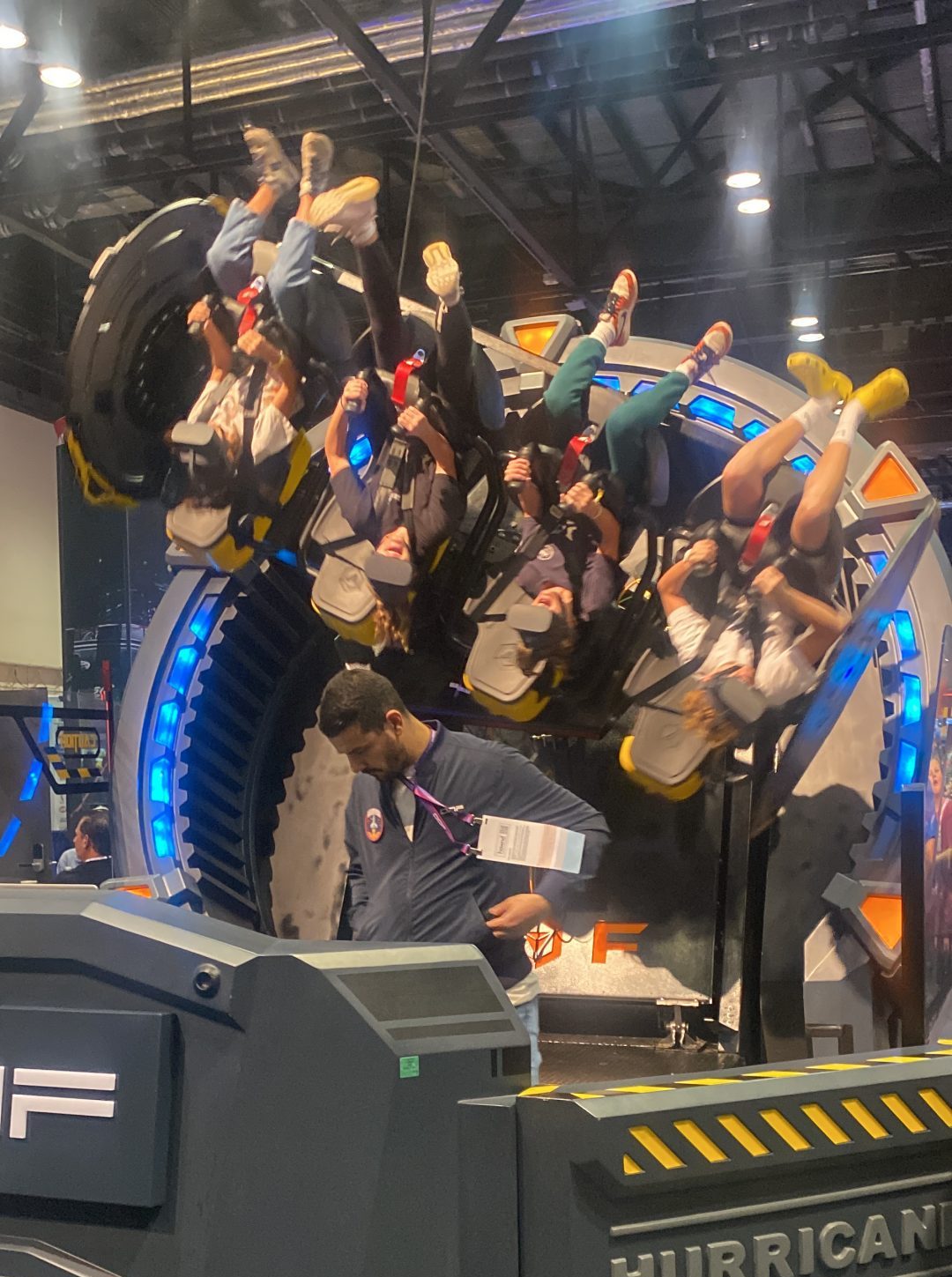 Disney World EDU Tour
I was booked on a tour at Disney's Worlds Epcot EDU tour of Guardians of the Galaxy, this meant being at the Orange County Convention Centre at 6am to catch the coach.
This was not only a fantastic opportunity to see the park when it is closed as well as seeing behind the scenes but also to network with more parks.
The coach went into the staff car parking area and out the back of the outdoor track for the ride Test Track. No photos were allowed just yet sadly.
We were walked through the back of the park and to the front of the ride.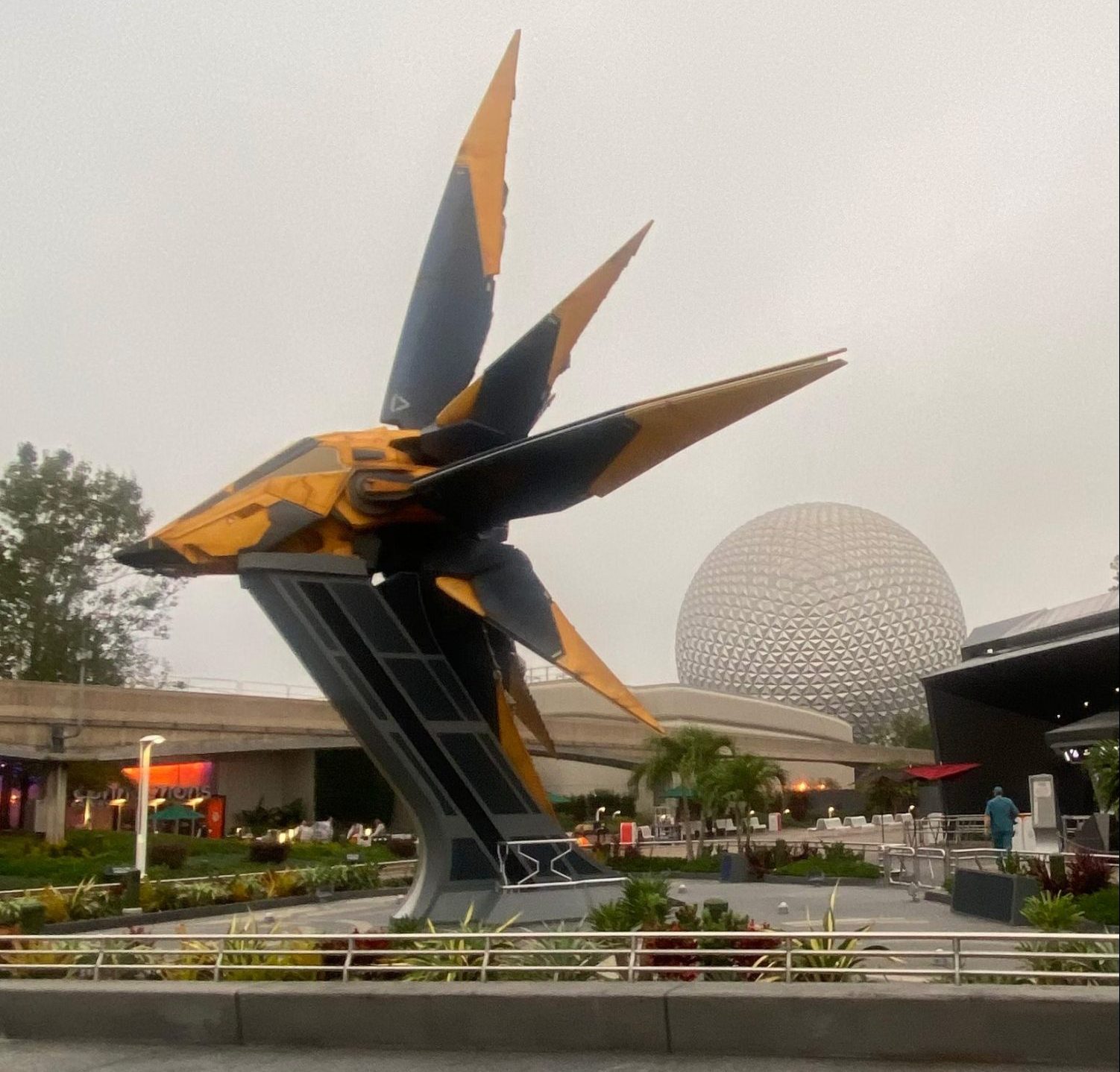 Then around the back to view the huge maintenance bay that had two levels so they can work under the ride. We were told all about the planning and making of the ride and the theming. It is a unique ride that has different songs at each dispatch from the movie. We of course didn't queue but went through the queue line to see the beautiful video ceiling and the displays as you walk through. I get to the ride and I am sat with the legend that is Eugene Naughton from The Dollywood Theme Park. He talked about just purchasing from the same ride maker Vekoma so he was really pleased to be riding it.
During the recent IAAPA Expo event in Orlando, both Dollywood and Vekoma unveiled ride vehicles to be featured on the park's new Big Bear Mountain roller coaster.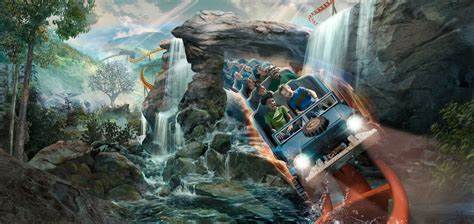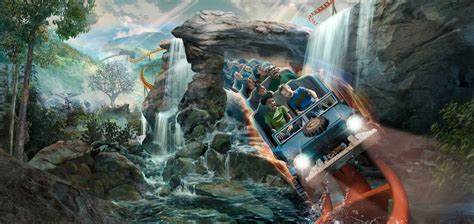 Eugene also told me without fail he rides a ride every single day at the park, which I hope he doesn't mind me saying is amazing and I was really impressed.
We got 'I Ran So Far Away' By A Flock Of Seagulls as our song but I almost missed that as the super fast ride hurtled us around so many visuals of the world, space and darkness.
I won't spoil the ride itself but safe to say it is worth every second and is definitely a very new experience- Another Disney triumph! (Now to tell my kids back in the UK that I rode it without them!)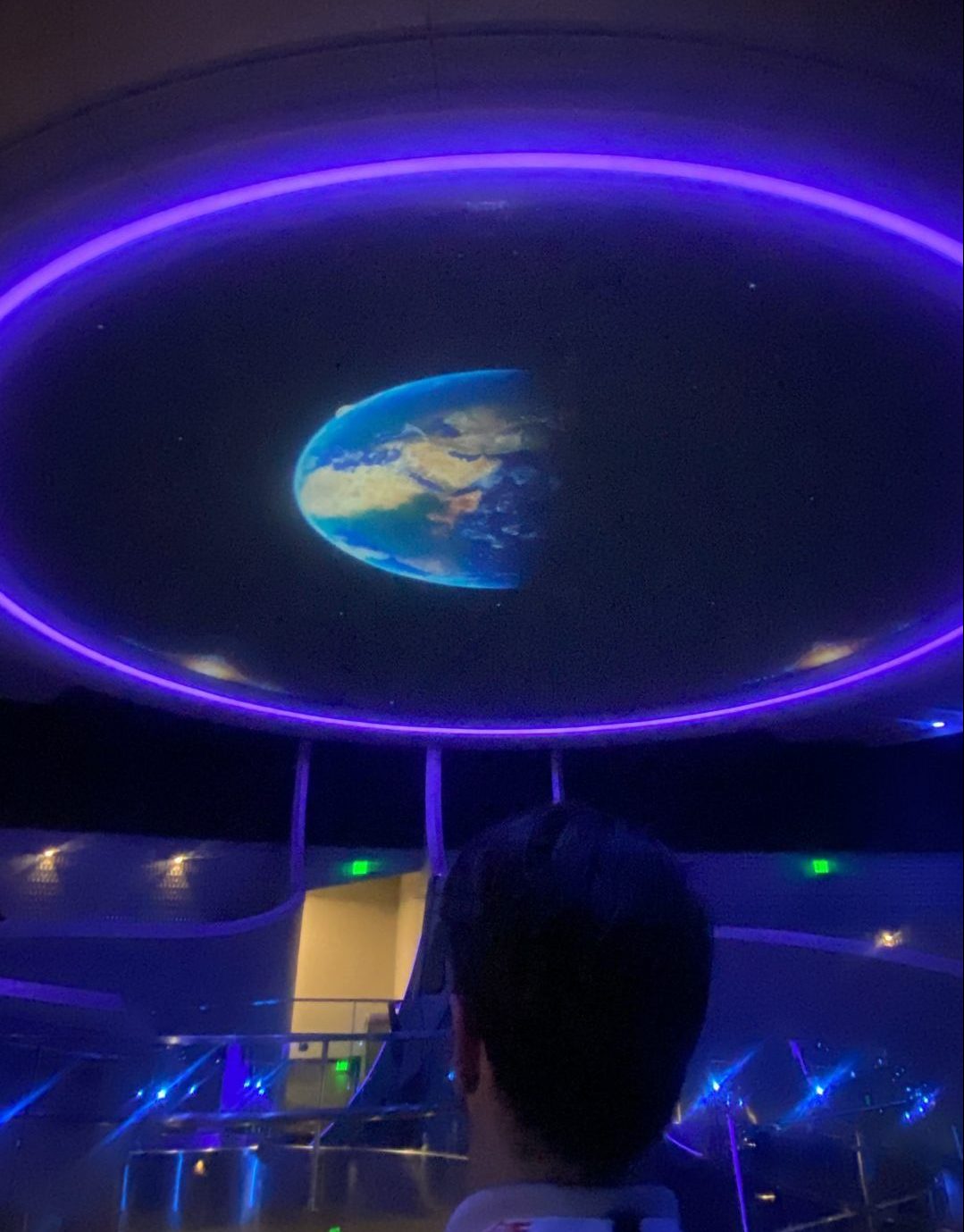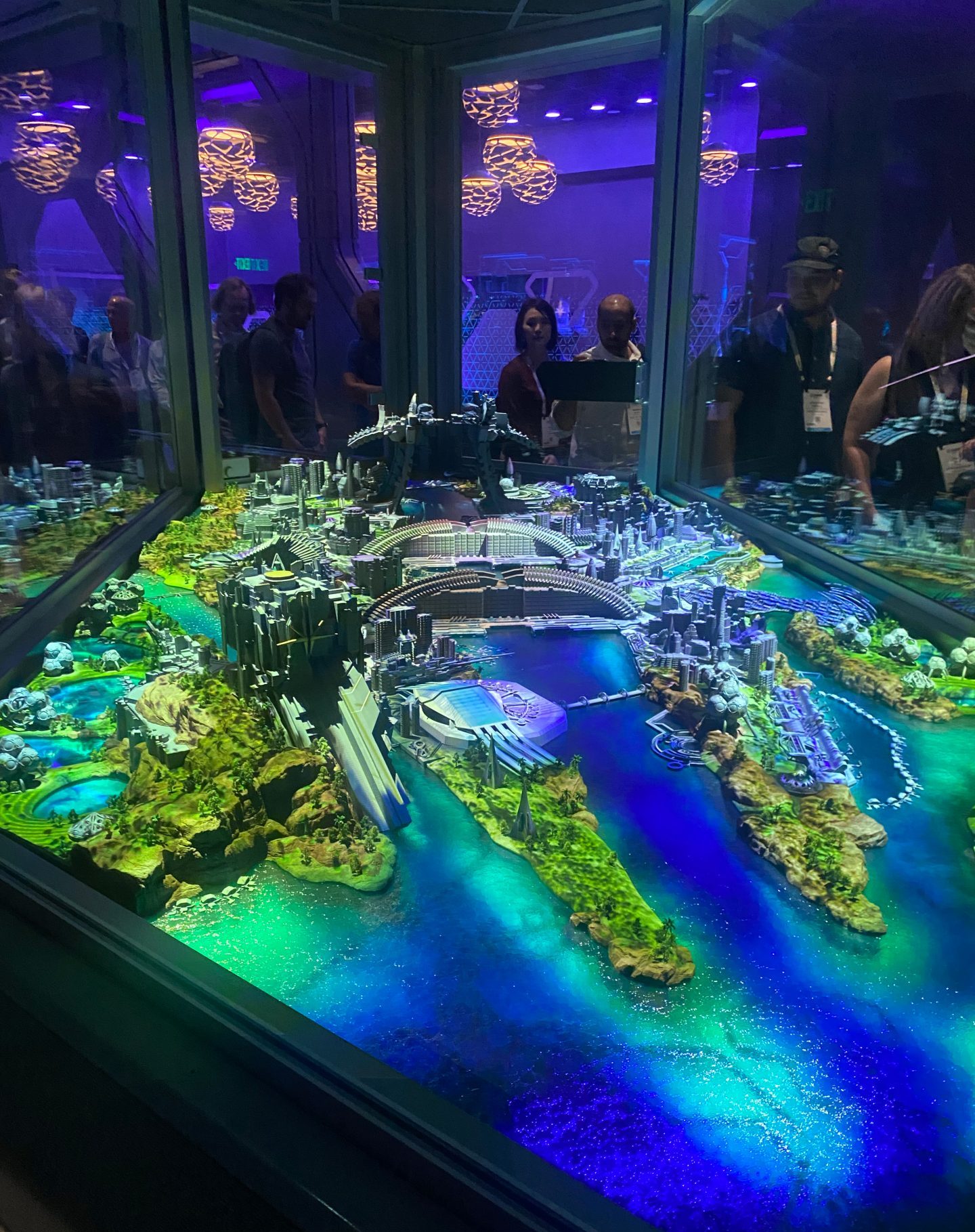 We then went for breakfast which of course included Mickey Waffles and super crispy bacon and maple syrup! It was also a great time to catch up with new connections I had made the day before and meet their maintenance and waterpark team to chat about their software systems. I always love finding out more about how parks run and what they want to see for future improvements. Especially if it is something we can add to CmdCentr.
Back to IAAPA after a fantastic morning for an 8 hour show. It was a long day but worth every minute.
Thursday – Day 3
Another day of meeting our amazing customers from Merlin Entertainments, including Legoland New York and the future users who we have only met online so far but feel like we have known forever. They all brought their colleagues who were equally excited to see the system live and have a play before CmdCentr is deployed to their own park. This was our busiest show yet. We are so grateful for all who came to see us over the week.
Using data to drive results
I also attended a talk lead by Christina Gilchrist from Seaworld called 'Ask the experts: Using data to Drive Results.
So much interesting information from Jennifer Santos from Legoland Florida and Bryan Hardman from Herschend-Entertainments. Talking about customer feedback, how to capture it and then how to use it to improve the customers' experience. They even now have a training module for their front line operators on how to spot a customer that may need something a little extra special and how to elevate their day. It sent me immediately thinking how this can be a module you add to your training system on CmdCentr's dedicated training app. I waited at the end to speak with Christina as she is also on the committee for IAAPA education board. So many leaders give back to the younger generation to teach and inspire for the future of attractions.
IAAPA Celebrates
Thursday night is always a special one with the IAAPA Celebrates event, where they hire out part of a major theme park for exhibitors and guests.
This year was Islands of Adventure at Universal Studios. It's one thing to be in a special event at a park but quite another in the evening with unlimited food, wine, beer and foot long Churros!
Now I have been to Universal before but I am 'that' mum who stands and holds the bags. This time there were also two new rides and I am so pleased with myself that I went on them all! We walked straight on to every ride with no queues and under strict instructions from a client which we must try!
We started with Jurassic Velocicoaster. Just when you think the ride is super-fast and nearly finished it gears up and goes even faster. I am glad I didn't know beforehand that it's at 50mph which then goes to 70mph. This all while sending you upside down and looping side to side. The lap bar restraint means your bottom lifts off the seat, it is sooooo fast. I came off shaking!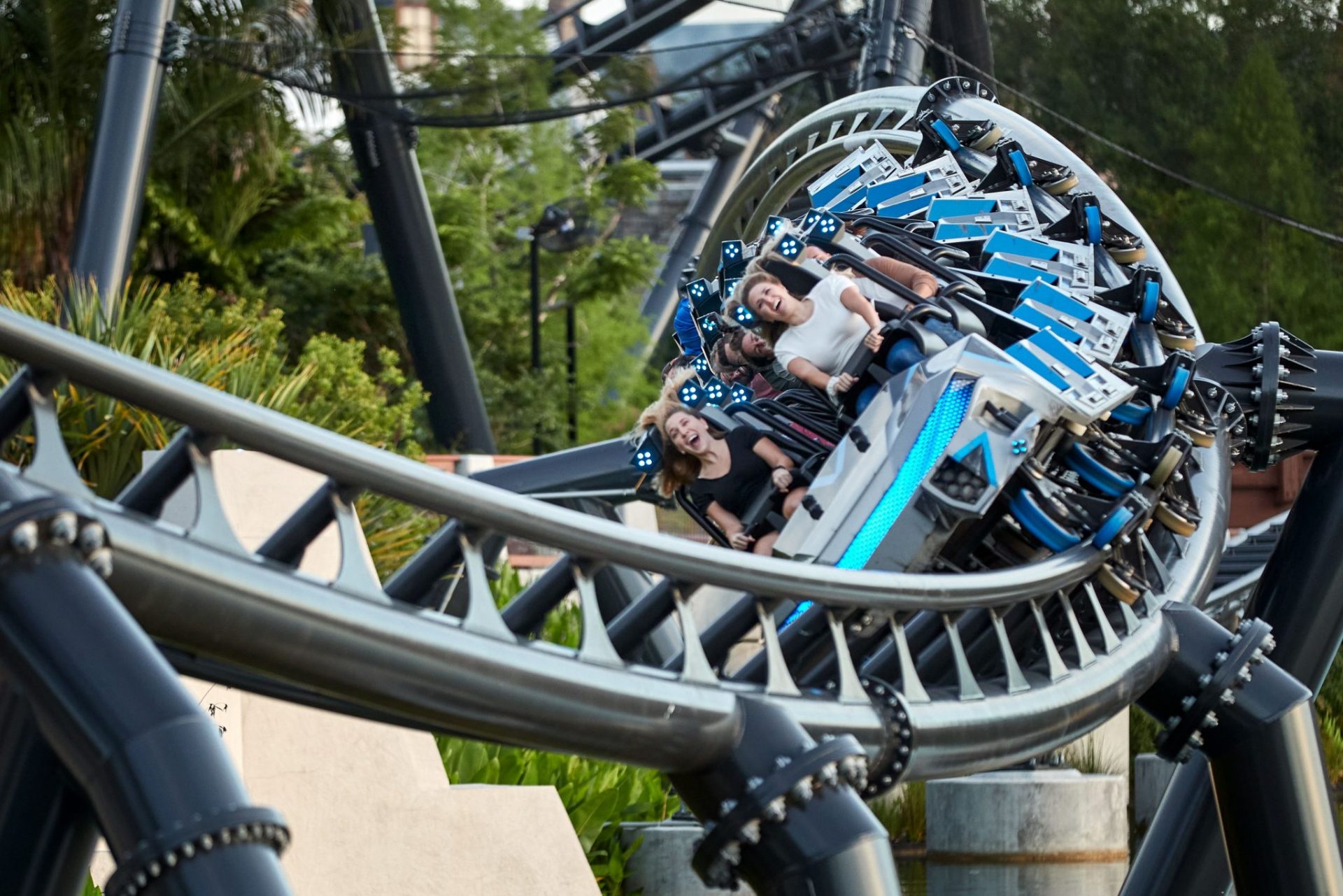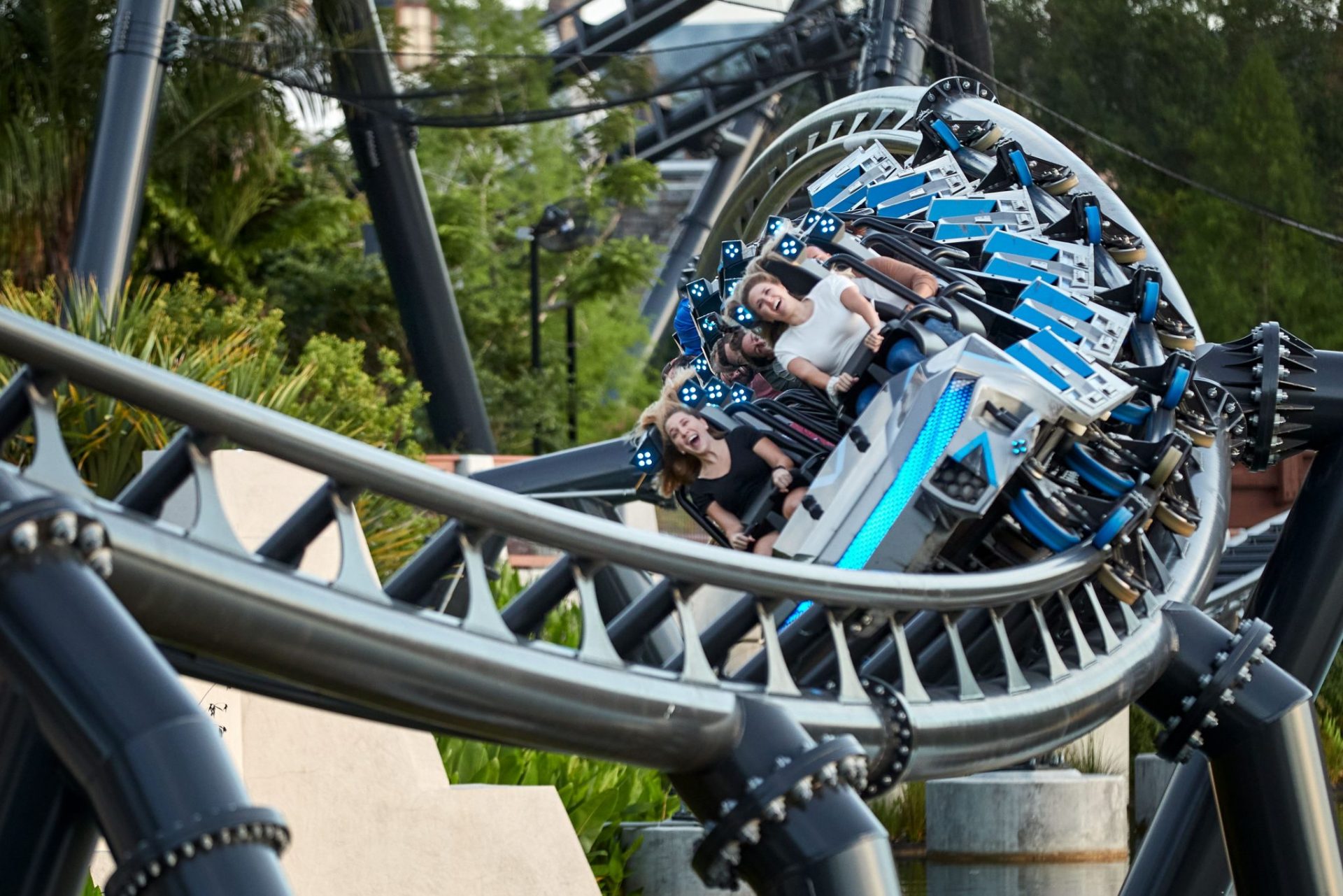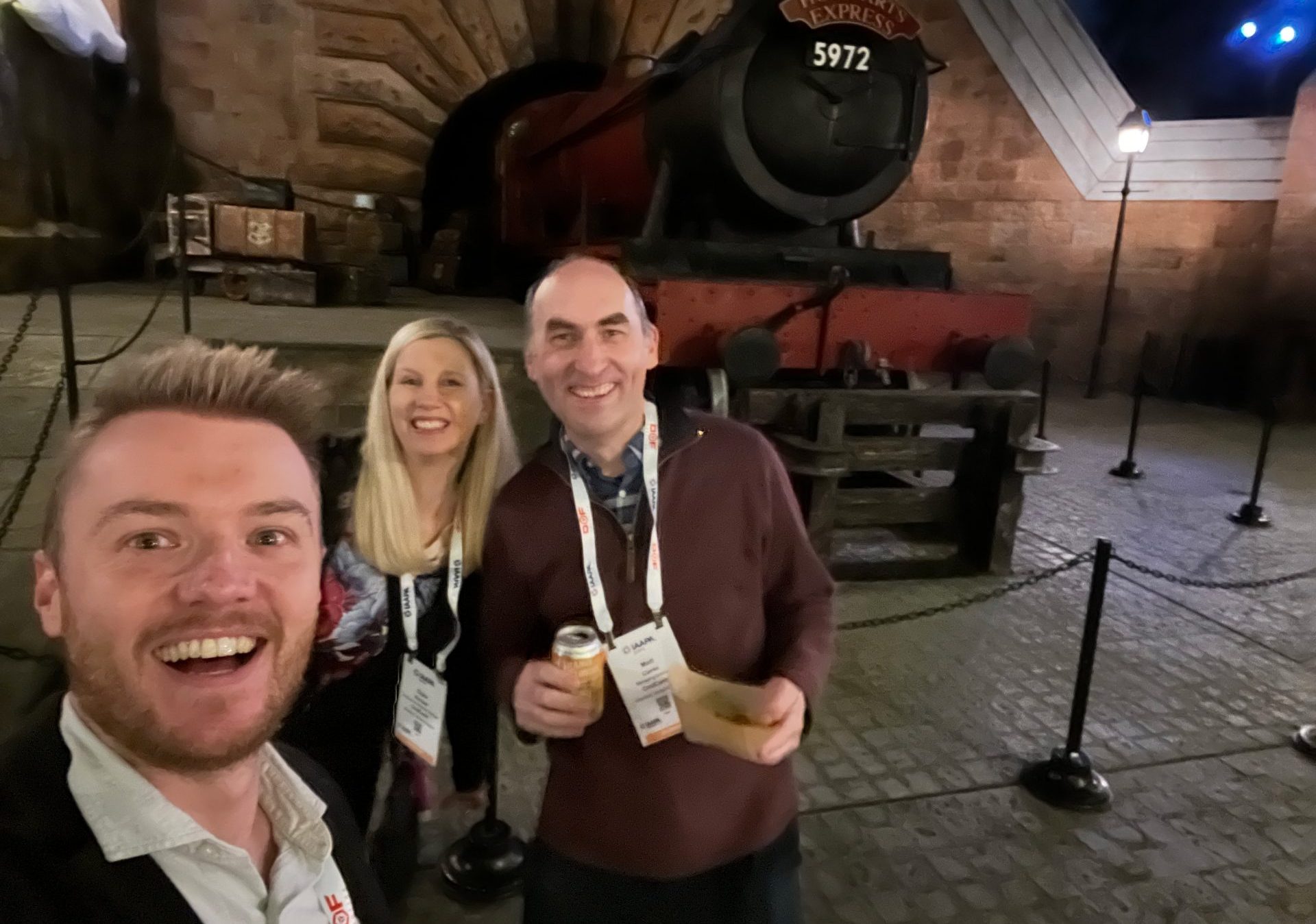 The next ride was Hagrid's Magical Creatures Motorbike Adventure, again being after dark made this ride extra special. One person sits on a motor bike and the other in a side car. I love it when rides go backwards and the theming on this one is so well done. I won't spoil the extra treat in this ride but let's just say we weren't expecting it, were bemused and came off smiling is an understatement. If you do any rides this year it has to be these two new ones, but hold on tight!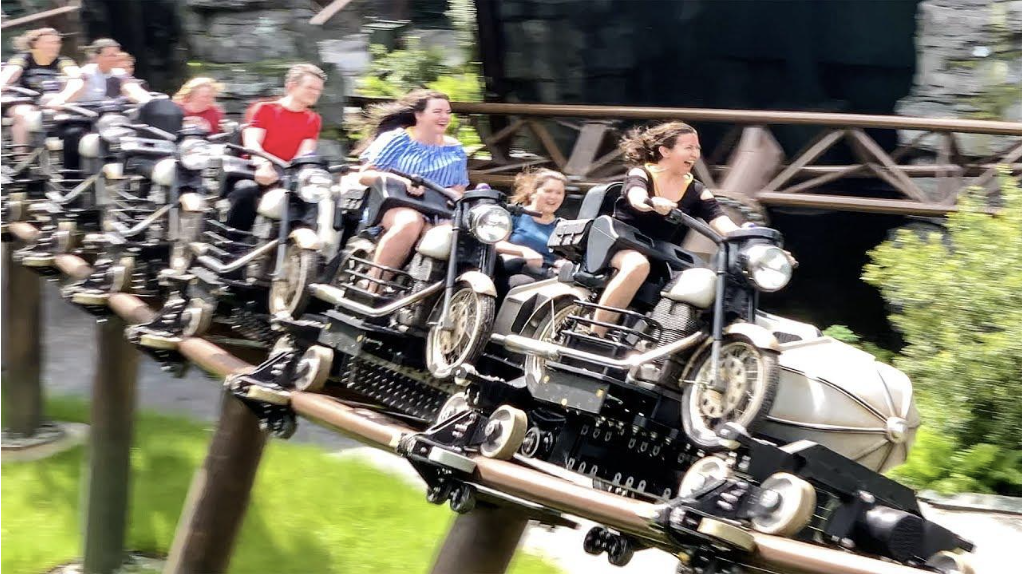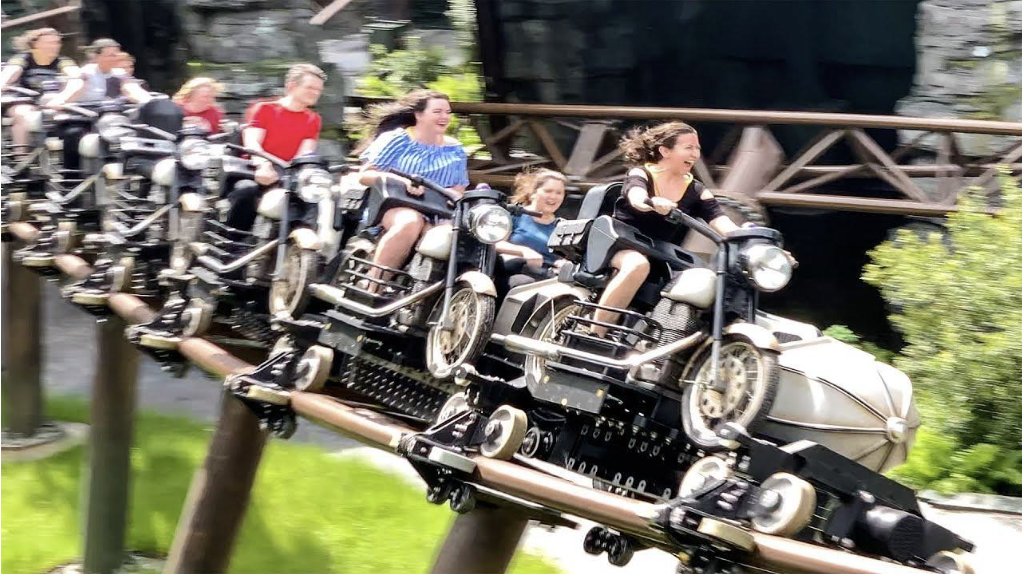 Friday – Day 4
The last day is always a quieter one and was a perfect day for some of our potential customers who are building a park to come and see us for longer discussions. We were also visited by Disney, so that made my day getting to show them our system and hear about some things ours did better than the one they have built, but just talking to Disney makes me a happy bunny.
Time to pack it all up again and try and fit it back in those three suitcases!
Saturday – Home time
But first we visited the newly opened Peppa Pig World Orlando who have been using our system for a while now. Getting to hear the feedback and seeing the system live is always a massive achievement for me. Especially here as our journey started with Paulton's Park who have Peppa Pig rides in their park. We then went next door to Legoland Orlando to check their rides were still working all OK.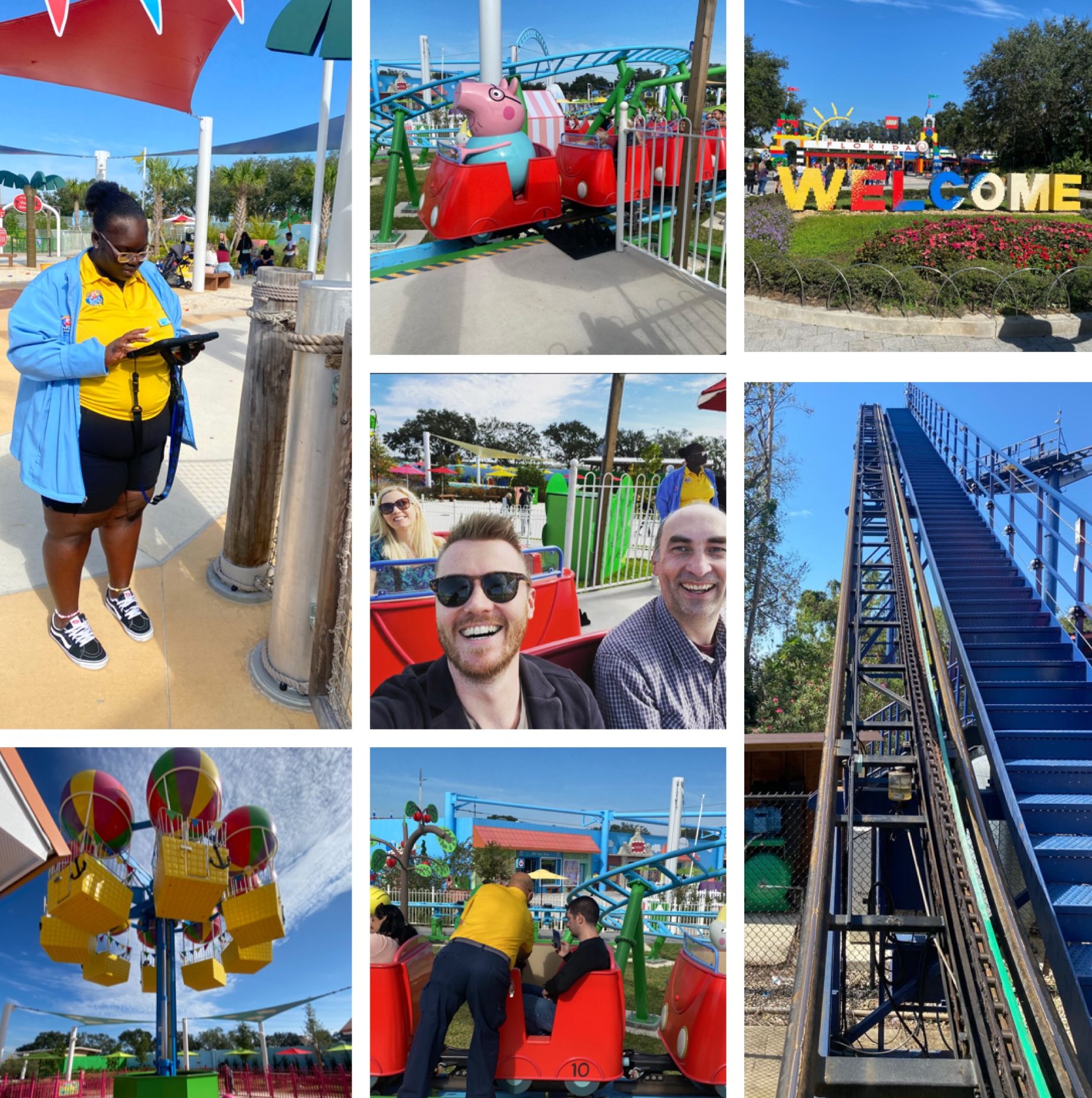 In summary
We would like to send a very special thank you to all that came to see us or hosted us over the week at their parks. I adore theme parks as a family day out and making memories is high on my list of things to do. I have not yet come across any other types of business that have so many passionate and hard working staff that love what they do and it shows in their excitement and customer service just to make your day special!
To exhibit and be involved in the future of the industry is a huge privilege, I am looking forward to next year already!
If you want to know more or have a chat about all things theme park, set up a meeting with Clare, click here