END OF DAY
Our apps never clock out
Sleep soundly knowing everything's been taken care of. As your guests leave, happy but tired, it's time to review the performance of your rides and staff. Using CmdCentr reduces ride downtime by 95% so you can punch out knowing your park is running at its best.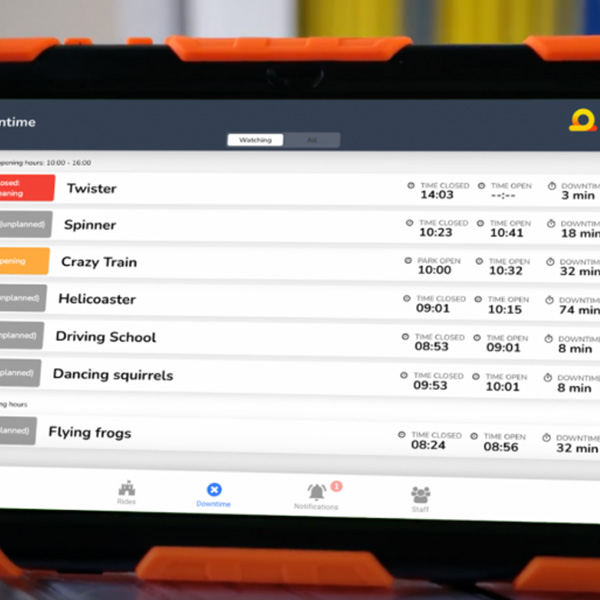 Make closing time a breeze
Close down rides using our bespoke checklists.
Instantly view end of day checks on the app.
Compare downtime figures.
See who's logged out and who hasn't.
Review your average queue times for the day.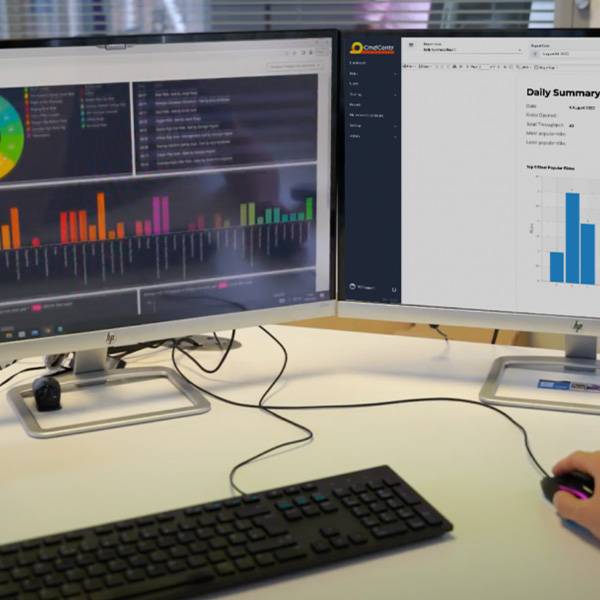 Harness the power of data
Collate and run reports instantly on how your rides and staff have performed that day.
Tell your guests of any ride closures the day before they arrive – sync your data into guest apps.
See which rides need immediate attention or maintenance after their day's performance.
Spot opportunities for improvement, coaching and training and have the time to do it.
Retrieve data sets instantly, on any device.
Merlin Entertainments saved so much time at the end of the day, staff could clock off an hour earlier.
What operations
efficiencies
could you see?
End the day right with our smart operations software.
Time to train

With all your admin processes sped up, you'll have time at the end of the day to upskill and coach where the data tells you it's needed.
Evaluate the day
The daily summary report will give you all the data and conclusions on how the day went – so you can make tomorrow even better.
Sleep well
Digital records of all your closing down checks ensure that nothing's overlooked, setting you up for a great start tomorrow.