How Paultons Park have digitised their daily operations and training
Find out how Paultons Park helped develop CmdCentr to digitise many of their operations processes to gain a wide range of benefits.
Download our Case Study to discover how we've worked with Paultons Park to build a system that all parks can benefit from.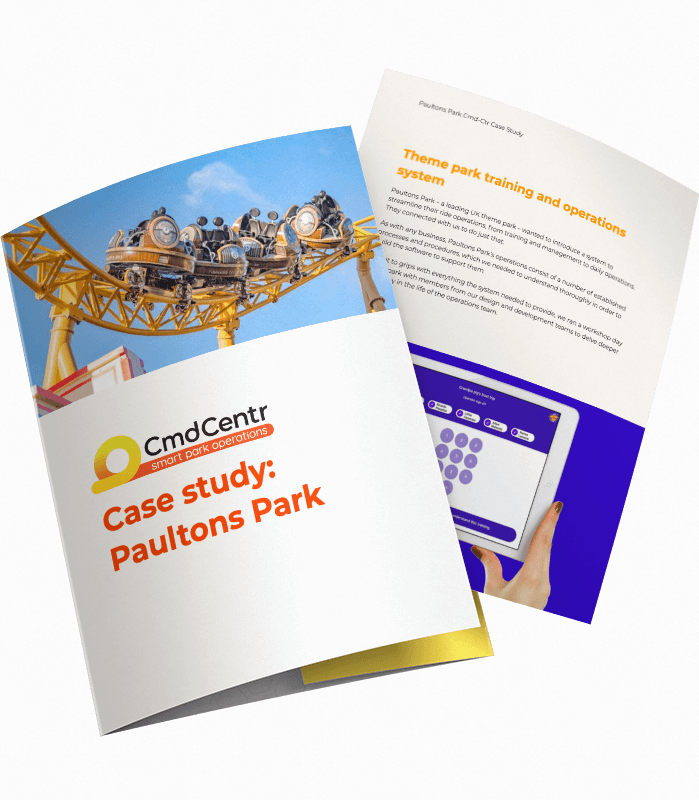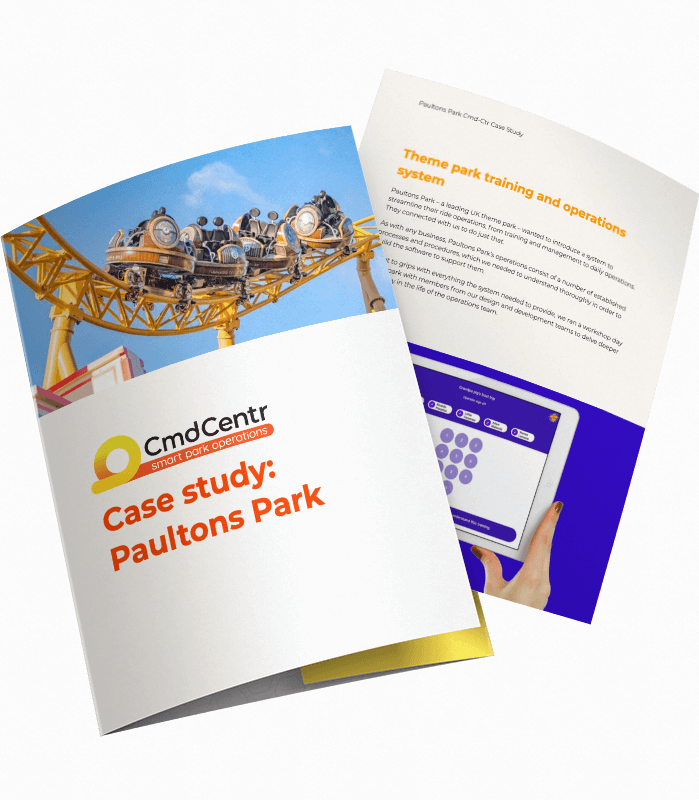 Case study: Paultons Park, A partnership focussed on quality and success
Paultons Park approached First Option to create a software system to replace their paper based processes for managing ride operations.
Overview
Paultons Park were increasingly conscious that their paper based processes within their ride operations department were inherently holding them back and needlessly creating extra work and management issues.