A better view from
the top
Deliver meaningful insights across the park operations team
CmdCentr software has one clear purpose – to make your park operations as easy as possible. Simple operations software and rich data sets give your teams the tools and information they need to deliver an unrivalled guest experience.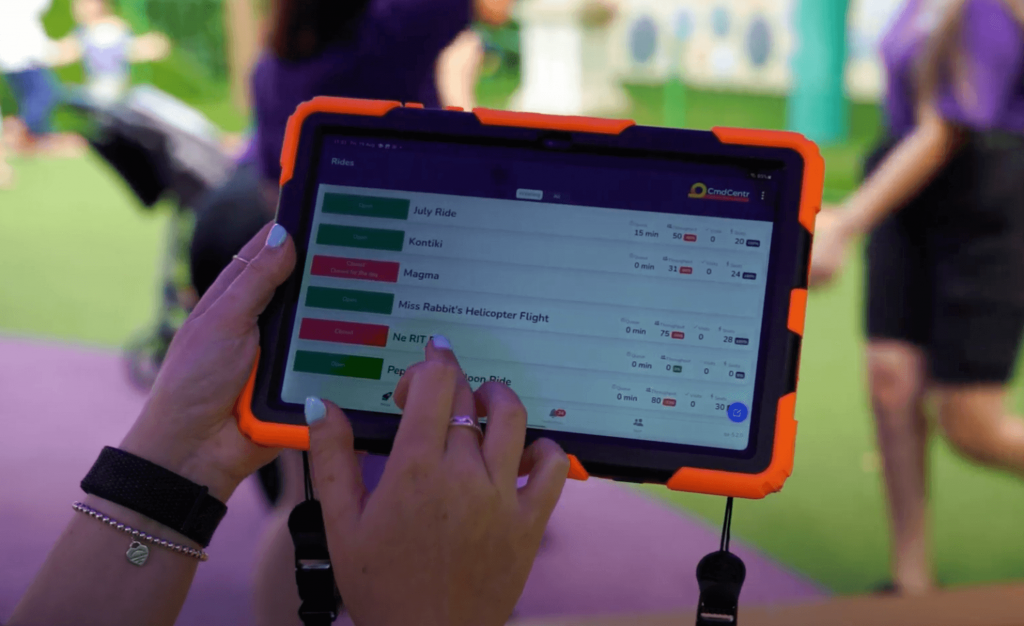 Capture insights that power up your park
React to low performing rides instantly
Get accurate queue times
See knock on effect when rides close
See ride occupation rates
Spot "hidden hero" rides with fast throughput and maximised capacity
Fix gaps in staff training
Reveal park expansion potential
See which rides are outperforming others
Maximise carriage capacity – see which rides don't fulfil their potential
See clearly where ride investment is needed
Plan for new rides decisively using measured data
Allocate staff to the right places at the right time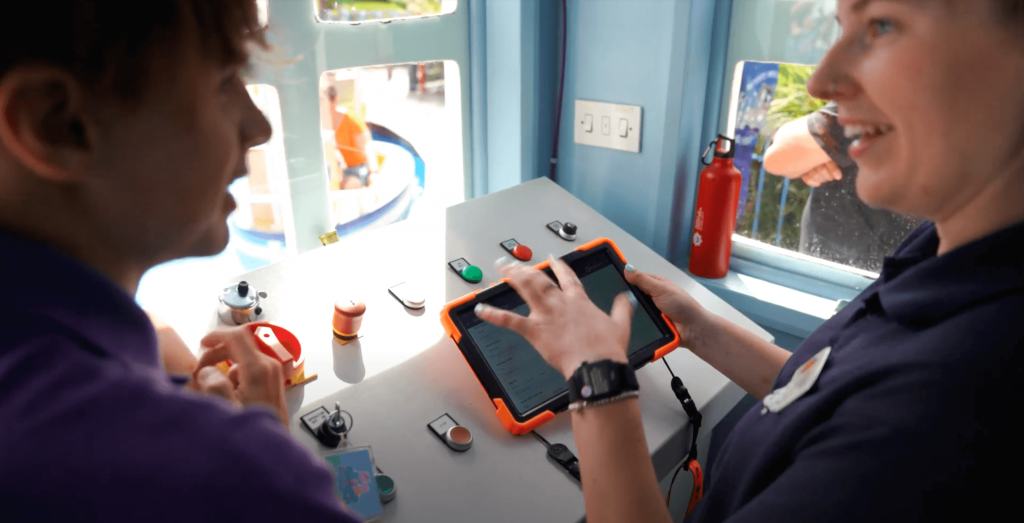 Gain insight from relevant and meaninful information across our suite of apps
What use is park operations data if you can see it when you need it?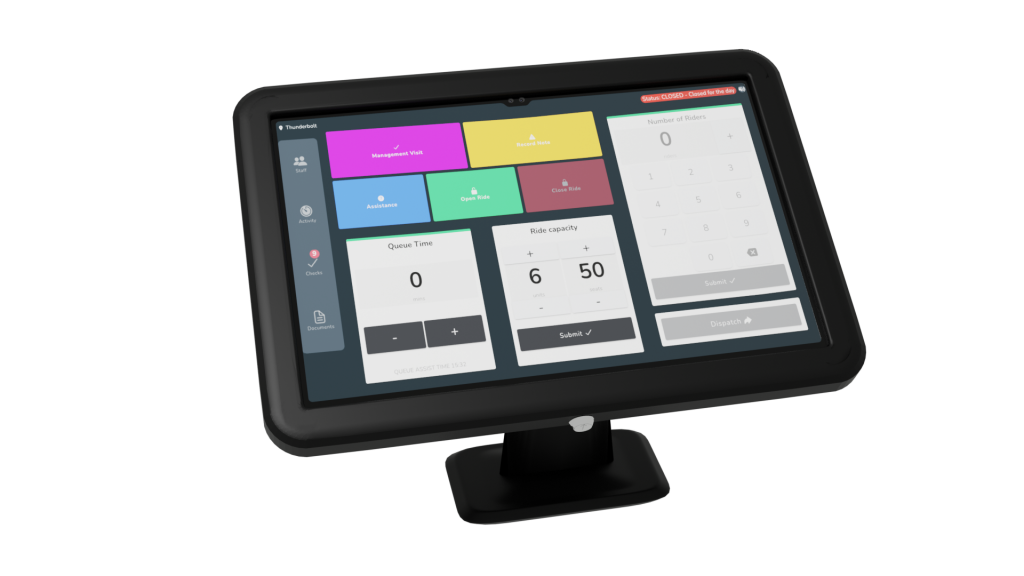 Insights aren't just for afterwards. CmdCentr's ride app delivers efficiency through ease of use, while capturing a wealth of data. From staff logins, to checks and metrics, all data is stored and delivered directly to those who need it most.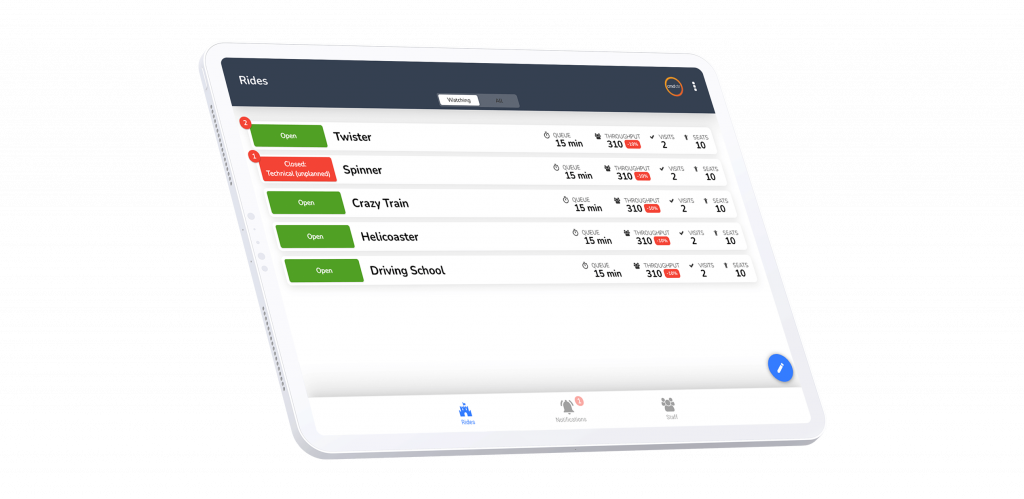 There are insights to be discovered every moment during park operations. The ride monitoring app delivers information to team leaders and supervisors, optimised to be relevant to their needs. Identify issues, understand the impact of key events and spot trends while they're happening.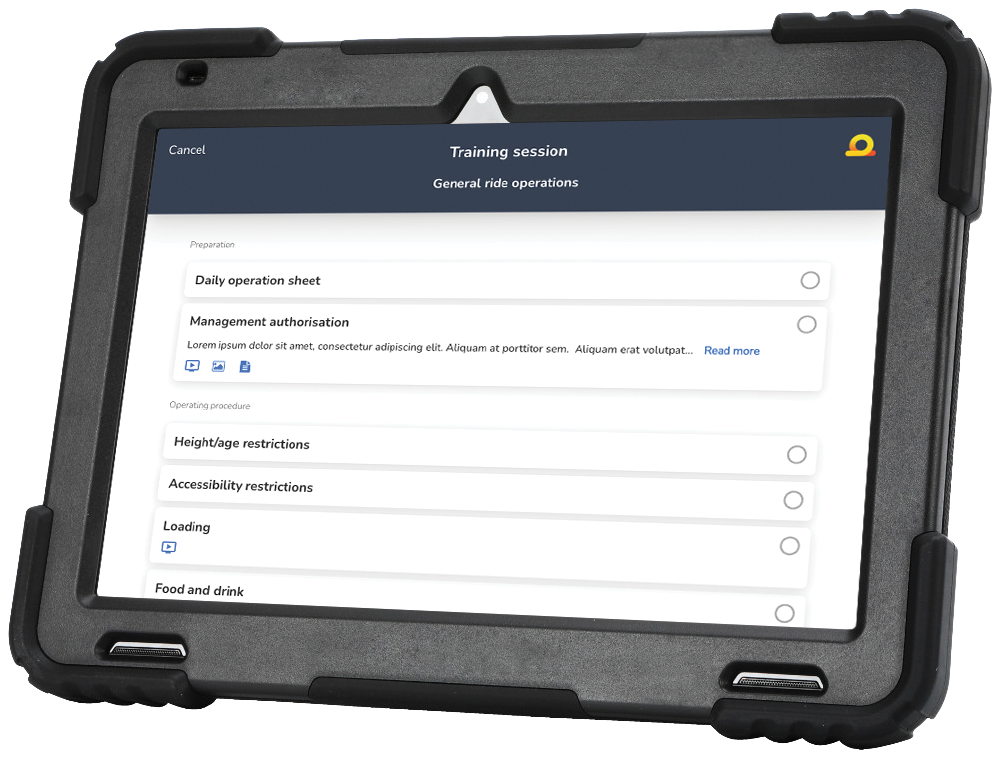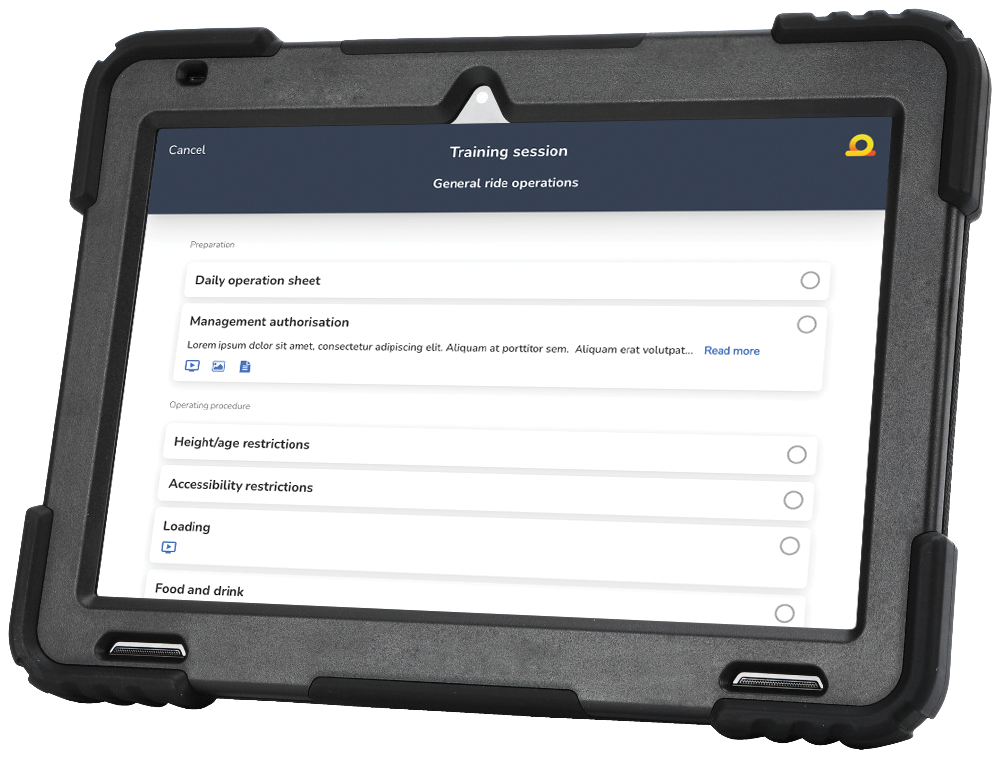 Identify training gaps in your team with competency search. View all staff training history and see exactly how long each team member has spent operating each ride.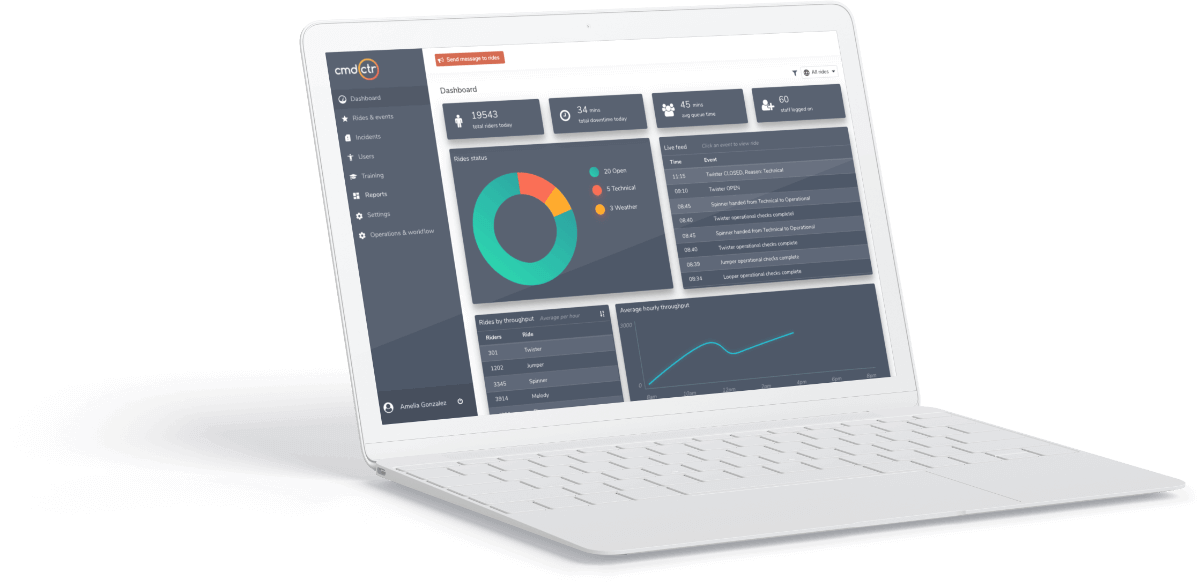 Live dashboards provide insights into park performance vs historic data. Reports enable insights to be discovered on all aspects of your operation.
Access your insights wherever you are in the park
View insights on any device
tablet, mobile phone, desktop
Collaborate & share
all the tools you need for management visits and coaching
"We want to be out in the park, we want to be driving the guest experience, we want to make sure that our guests are having the best possible time. Having operations data at our fingertips with CmdCentr means that we can do that."
– Adrian Thompson, Head of Continuous Improvement – US Resorts at Merlin Entertainments