Ride Monitoring App
Access ride data quickly, easily and securely
Because when your park managers are busy, it's hard to keep track of everything that's happening. After all, you can only be in one place at a time.
With CmdCentr's Monitoring App you empower your managers to solve multiple problems at the same time with a bird's eye view of crucial operations data. Keep an eye on staff requests, operations glitches and ride efficiency information at the touch of a button.
Ride App data syncs seamlessly into the Monitoring App so that you get the right information to the right people at the right time. You can make informed decisions based on visitor numbers, weather conditions and ride operations all within one App.
Features of the Monitoring App
• Choose which rides you are responsible for that day.
• See which rides are open or closed.
• View queue times, throughput and downtime.
• See the ride logs since the last management visit.
• Perform and log spot checks.
• See if pre-opening or closing checks have been completed.
• Search for staff and see their loaction and search based on training level.
• Receive push notifications for assistant requests and respond to let the operator know it is being actioned.
• Track how long staff have been logged into a ride and see their flight hours.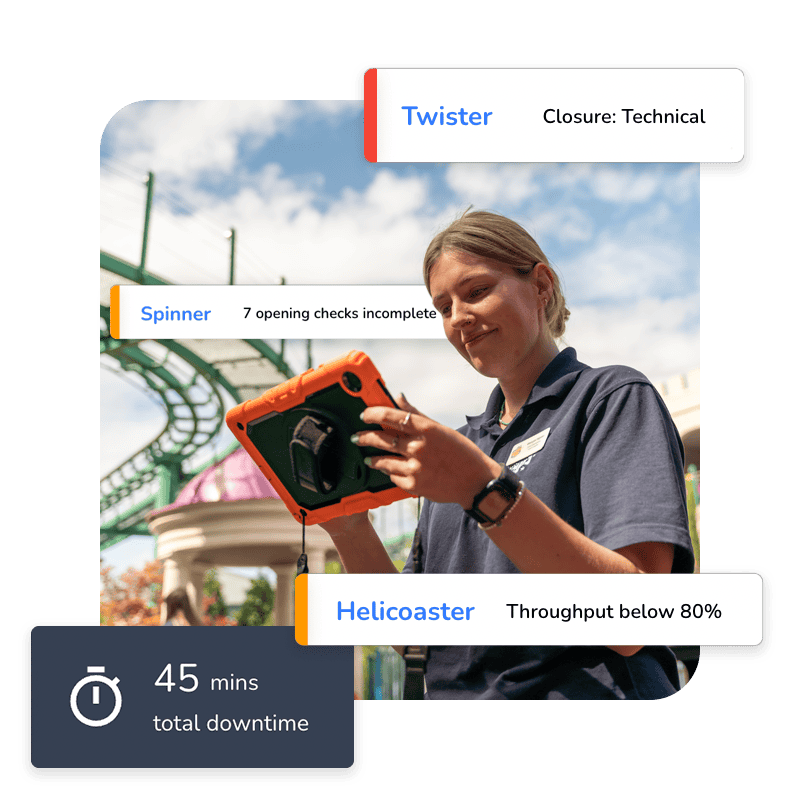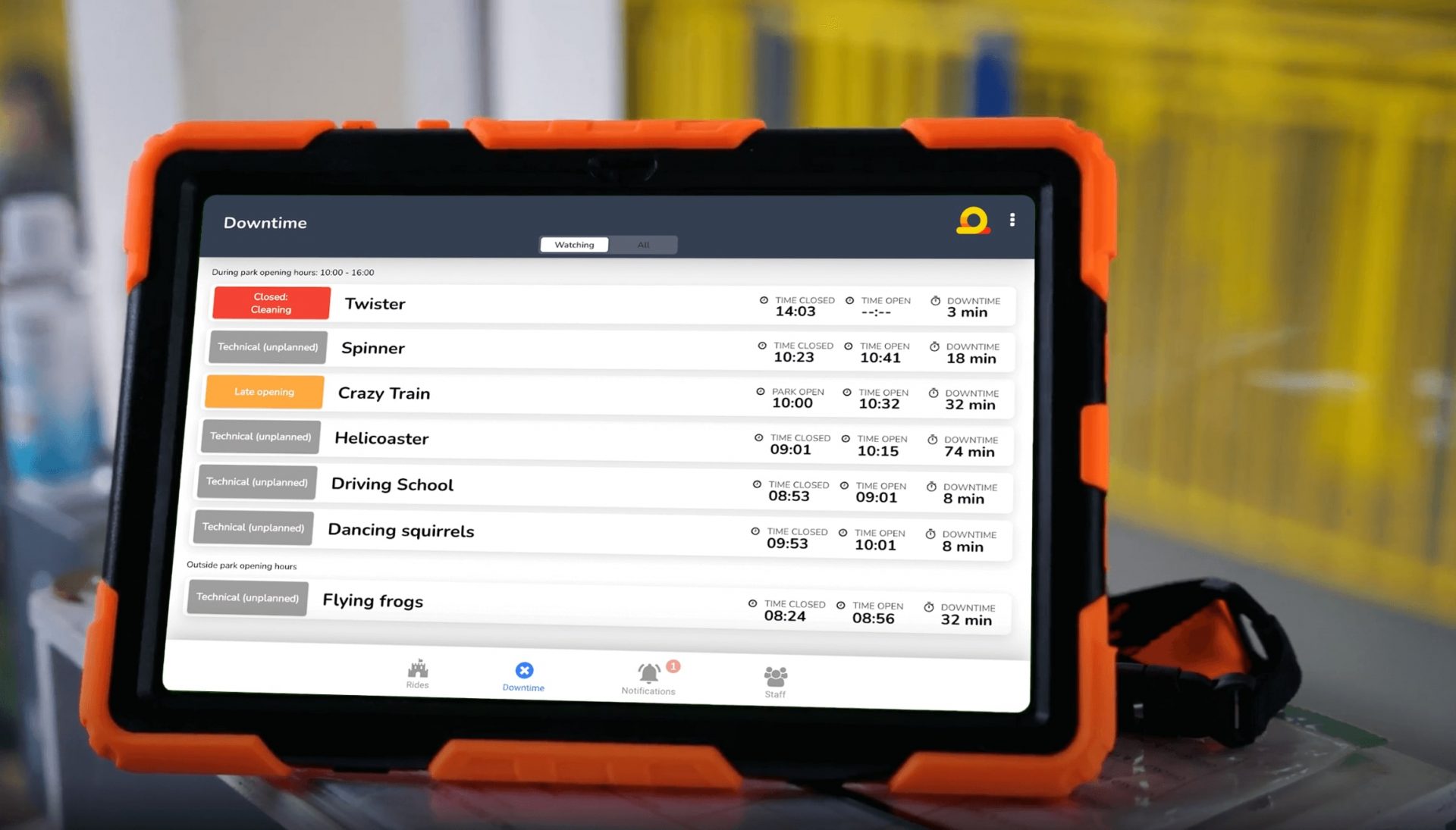 Solve problems quickly
from staff reallocation to maintenance requests
Stay in touch with staff needs
Break requests, guest issues and training gaps
Eliminate unnecessary downtime
Ensure your managers are in the right place at the right time to assist their team
Keep your customers happier
faster problem solving means more rides and greater satisfaction
Birds eye view of all park operations
Empower your managers to identify operational areas of improvement
Faster maintenance responses to ride problems
The monitoring app provides oversight for any team, including maintenance
What's the CmdCentr Monitoring app good for?
Ride operations & customer satisfaction