REPORTS & DASHBOARDS
Your 360º view of park operations data
CmdCentr empowers team members at every level to make data-driven decisions that make a difference. From real-time dashboards to detailed reports, you'll wonder how you ever coped without CmdCentr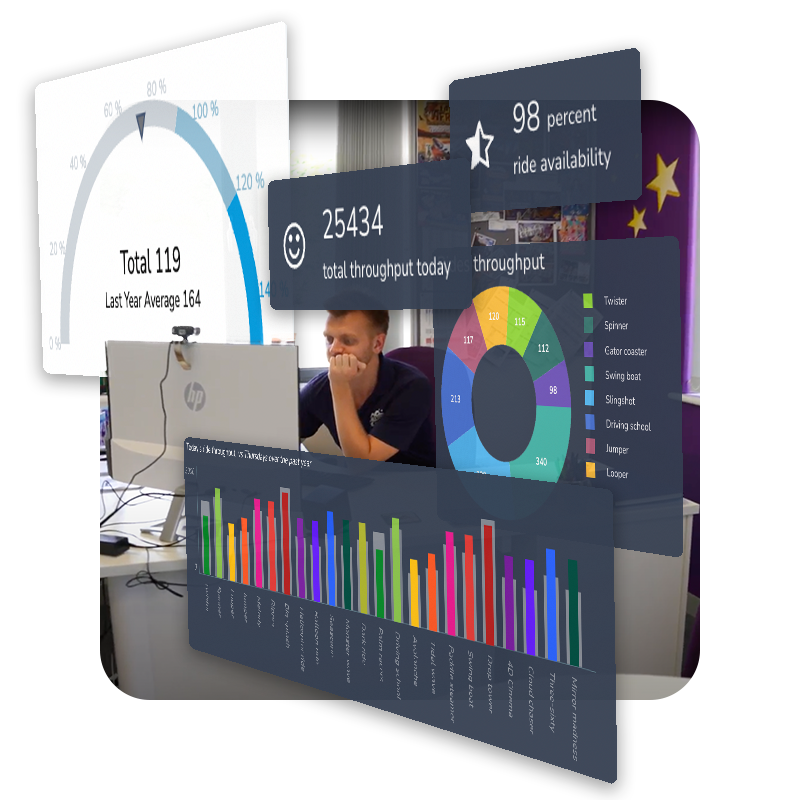 Downtime reporting
Accurate reporting of downtime is essential to feed into a wide range of decisions, from procedural change, to park planning and ride procurement. CmdCentr accounts for every minute of the day, with planned opening times, late opening, early closure and temporary closures with both primary and secondary reasons. All this data is available live, via admin dashboards and the manager app, or can be provided as a historical report.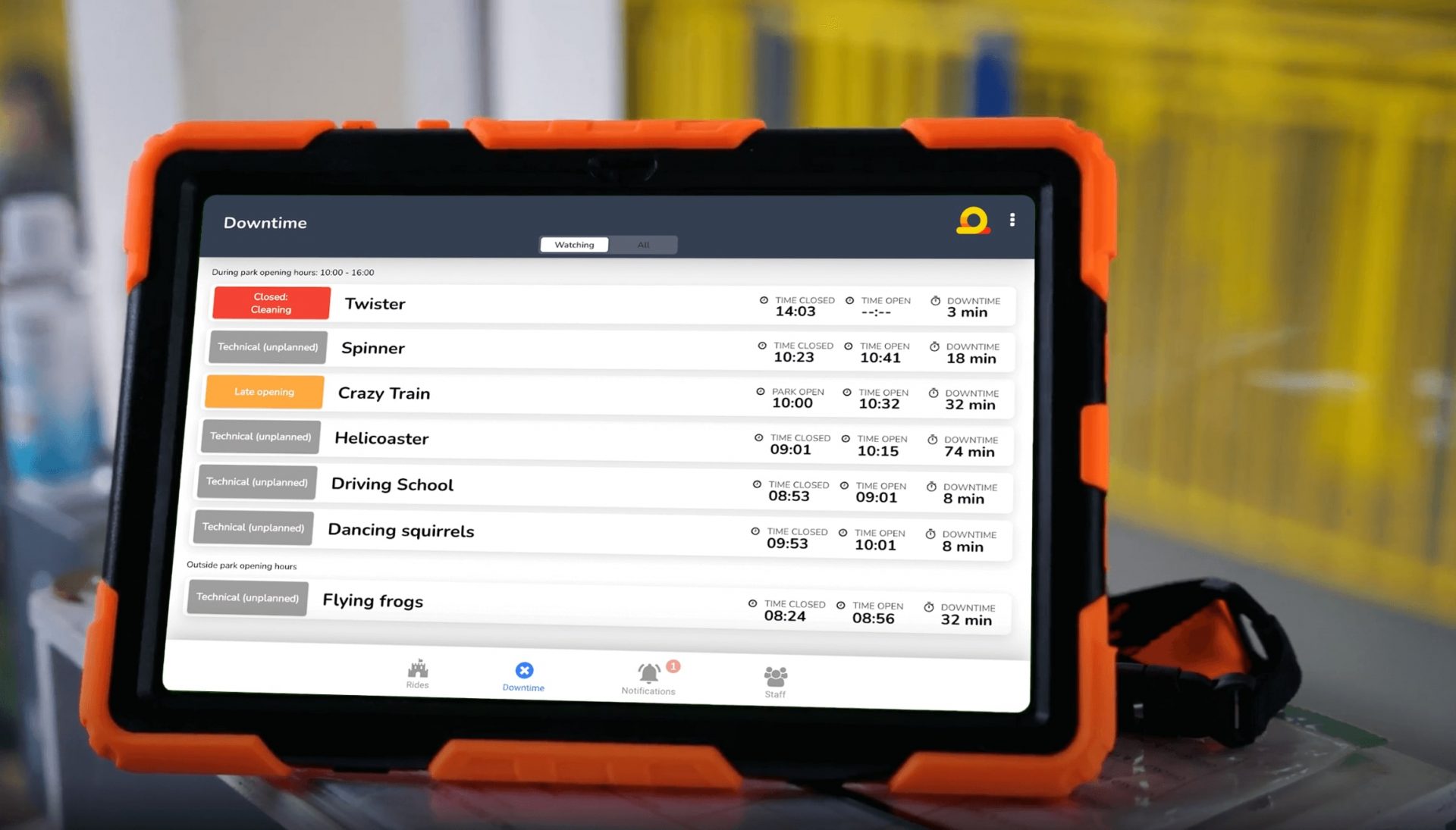 Ride utilisation
With throughput and ride operating hours captured, CmdCentr provides an accurate view onto ride utilisation. Crucially, CmdCentr captures a wealth of additional information that can provide context to these figures. From dispatch rates and wait times, to staff availability and downtime categorisation.
Rides per Guest
An essential KPI for any theme park. Report on RPG figures across different time periods to measure your performance and efficiency. Use other data points to add context to the figures you see. For live RPG reporting, see how we can integrate with ticketing and access control systems.
Ride popularity
CmdCentr's ride throughput reports allow you to quickly understand the spread of your guests through your park by comparing throughput to attendance.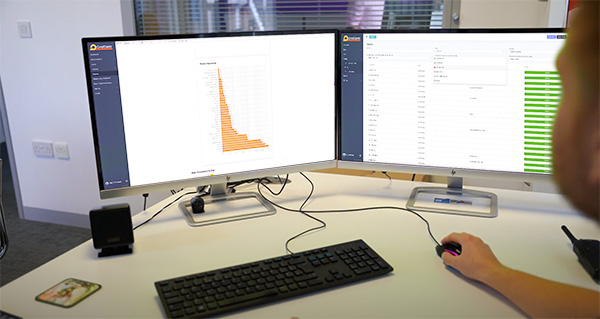 Staff training / Staff logged hours / Spot Checks
CmdCentr holds essential information about your team, from training to performance. Training underpins CmdCentr's process enforcement and so real-time access to this information is essential. From CmdCentr's Admin app and Manager App, it's a cinch to find out who is trained on what ride. Need to find someone to stand in for an operator? You can do that. Want to identify gaps in staff training? No problem.
What's more, reports enable you to keep track of essential information such as flight hours, the length of time a team member has spent in specific positions at a ride.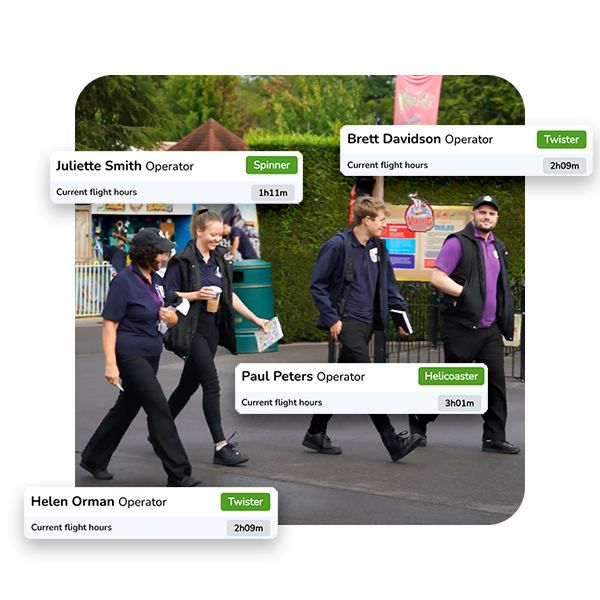 Queue times
CmdCentr provides a live view onto wait times at rides. It can even feed external systems such as guest-facing signage or visitor apps. After the day is out, report by hour, by day or by month to analyse the detail of wait times at your rides.
Daily summary
CmdCentr records essential ride operations data every day with ease. We provide all of the information you've recorded throughout the day, in a quick reference format for ease of review.
Checks
CmdCentr provides management with live oversight of checks compliance throughput the day. Powerful and flexible, CmdCentr ride checks enable workflow to be enforced during any scenario, from ride opening to technical failure. Combined with downtime reporting, checks data provides invaluable insight and context to these high level metrics.