Ride App
Gather data while making ride operators' jobs easier
What if you could get more rides out of your existing attractions? CmdCentr's Ride App feeds constant data into your wider team. See at-a-glance which rides are going slow, where queue times are creeping up and where to re-distribute staff to combat problems quickly.
Whether it's breakdowns, cleaning regimes, staff performance or visitor influx that's slowing you down you can see when rides are underperforming and take immediate action to resolve any problems.
Ride operators log in at the beginning of their time at a ride and update the App throughout the day, keeping queue times and vital ride information up-to-date.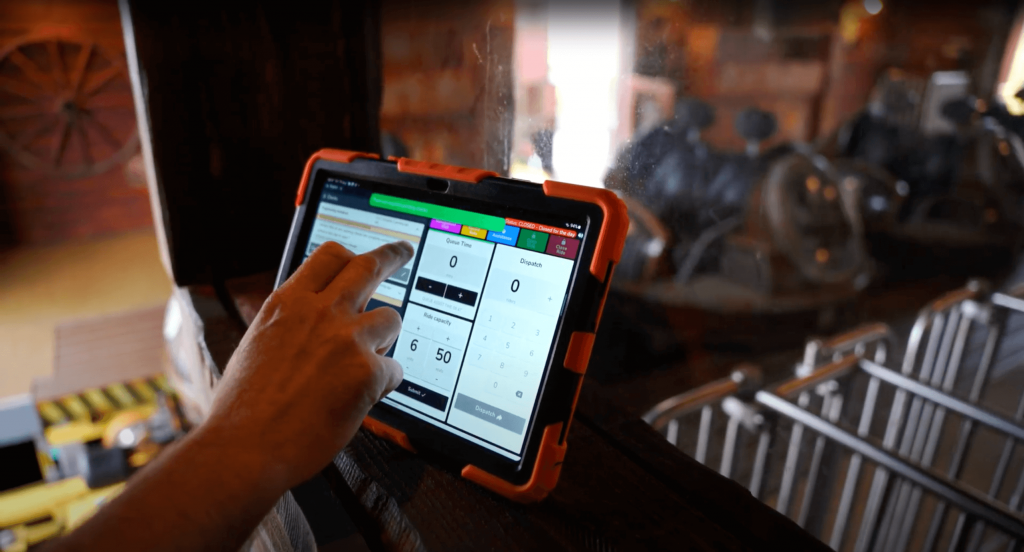 Meet the CmdCentr Ride Operator App
The CmdCentr ride operator app is designed to be installed at each ride where you want to manage your staff and ride operations.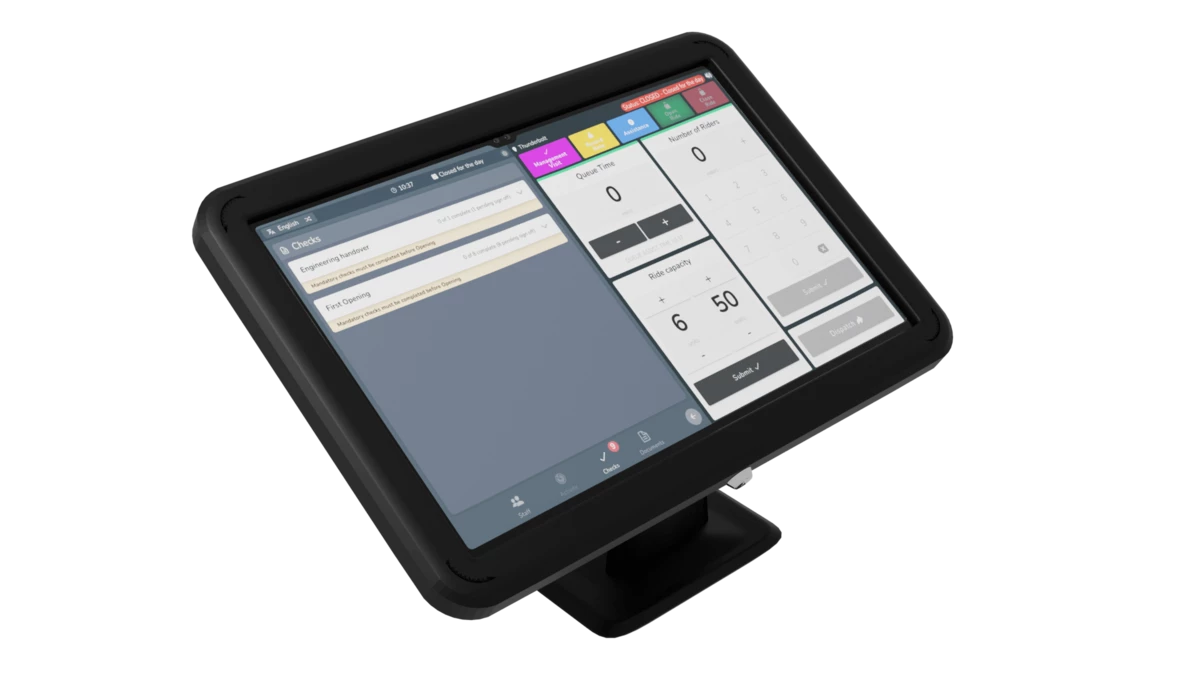 Operator checks
Ensure procedures are enforced and audited. Customise checks to be carried out by team members throughout your operation, from pre-opening checks to downtime checks and end of day checks.
Staff logins
CmdCentr ensures only trained staff can sign in, with records of all training and logins stored securely. The ride app records staff signing in and out of rides, ensures essential staff are in attendance, records operational hours and alerts managers to staff who are approaching time limits.
Spot problems quickly
From large queue times to maintenance issues you can react to any issues
App is regularly updated by ride operators
Instant updates eradicate end of day paperwork and connects teams together
Makes the right thing to do the easy thing to do
Focus on ease of use compliments operator workflow, without imposing barriers to productivity
No paper-trail
Staff do everything via the App. No need for endless paper to input and store for years
Safety
 If staff aren't trained on a ride, they can't log into it or operate it. 
Get faster maintenance responses
Instant downtime notifications ensure that the right people are in the right place at the right time
What's the CmdCentr Ride app good for?
Ride operations & customer satisfaction
Reducing time-consuming paper trail